Gymnast Aly Raisman clapped back after being body-shamed at an airport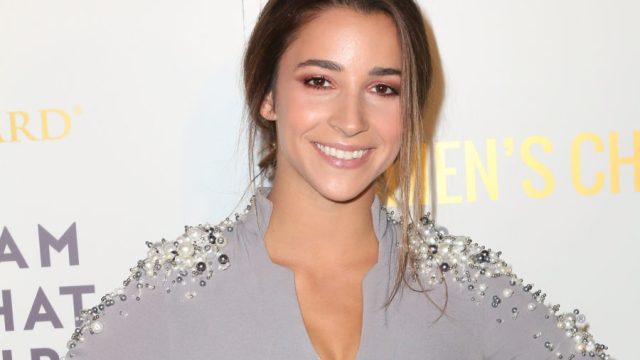 Going through airport security is never a pleasant experience. So being body-shamed while going through airport security must be infuriating. Olympic gymnast, Aly Raisman, clapped back after being body-shamed while going through TSA, and we're giving her so many virtual high-fives.
Raisman recounted via Twitter how a woman at the security check asked Raisman if she was a gymnast. Upon hearing this, a male bystander looked at Raisman, noted how he didn't "see any biceps", and continued to stare at her body for an uncomfortably long amount of time.
The fact that this man was under the impression that he could judge Raisman based on her appearance is what justifiably got under her skin and spurred her to take to Twitter.
According to People, this isn't the first time Raisman has spoken about being body-shamed. She posted a photo on Instagram in November giving a shoutout to all her former male classmates who made fun of her for looking "too strong."
"My muscular arms that were considered weird and gross when I was younger have made me one of the best gymnasts on the planet. Don't ever let anyone tell you how you should or shouldn't look. There is no such thing as a perfect body type."
In this most recent instant, Raisman is getting a lot of support from friends and fans. Don't let the haters get you down, Aly!
It's important to recognize that one person's actions or words do not speak for an entire group of people. But as a whole, we should all work at getting better at supporting one another rather than judging each other and tearing each other down — and we should always be mindful of what we say to others concerning their bodies.
Good for you, Aly, for recognizing that this man was wrong in what he did. Now with this sense of empowerment, let's continue to spread positivity and teach others how kind words can do a whole lot of good.