Gwyneth Paltrow's latest venture is Goop vitamins, and we should have seen this coming
Feeling tired? Depleted after giving birth? Gwyneth Paltrow and her new line of Goop vitamins have got you covered — and no, we're not kidding. Not even a little bit.
The actress and lifestyle maven announced the launch of Goop Wellness this week, offering four different multivitamins formulated by Paltrow's go-to doctors for women living stressful, modern lives.
In an interview with Harper's Bazaar, Paltrow said, "We live in a world that has a much heavier toxic load than our grandparents were exposed to. We have a lot of potential things in our diet that cause inflammation, don't optimize gut health, and make it difficult to absorb certain nutrients."
She added, "If you have certain complains that our regimes address, it's definitely not going to hurt you."
The line features four different multivitamin packs.
High School Genes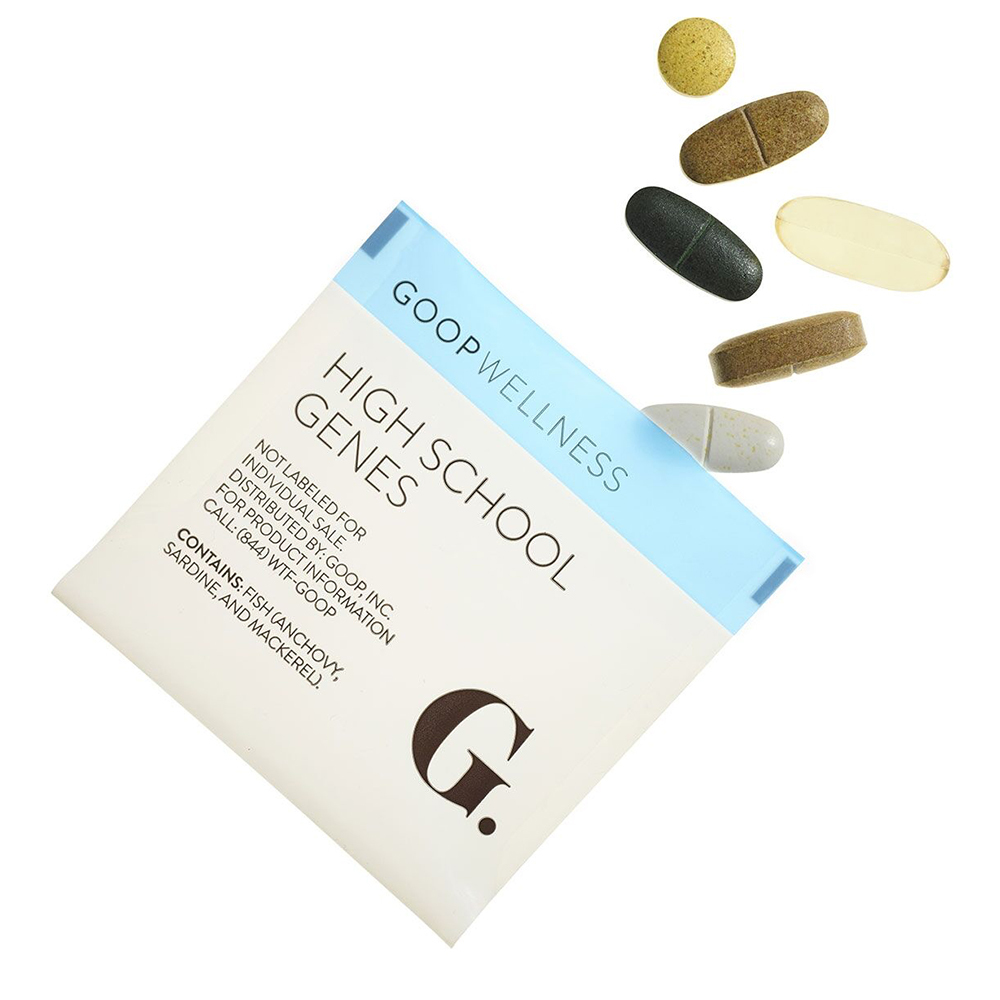 This pack is for peri- and post-menopausal women who feel like their bodies aren't responding to diet and exercise like they once did. Goop says it will help speed up metabolism.
Balls in the Air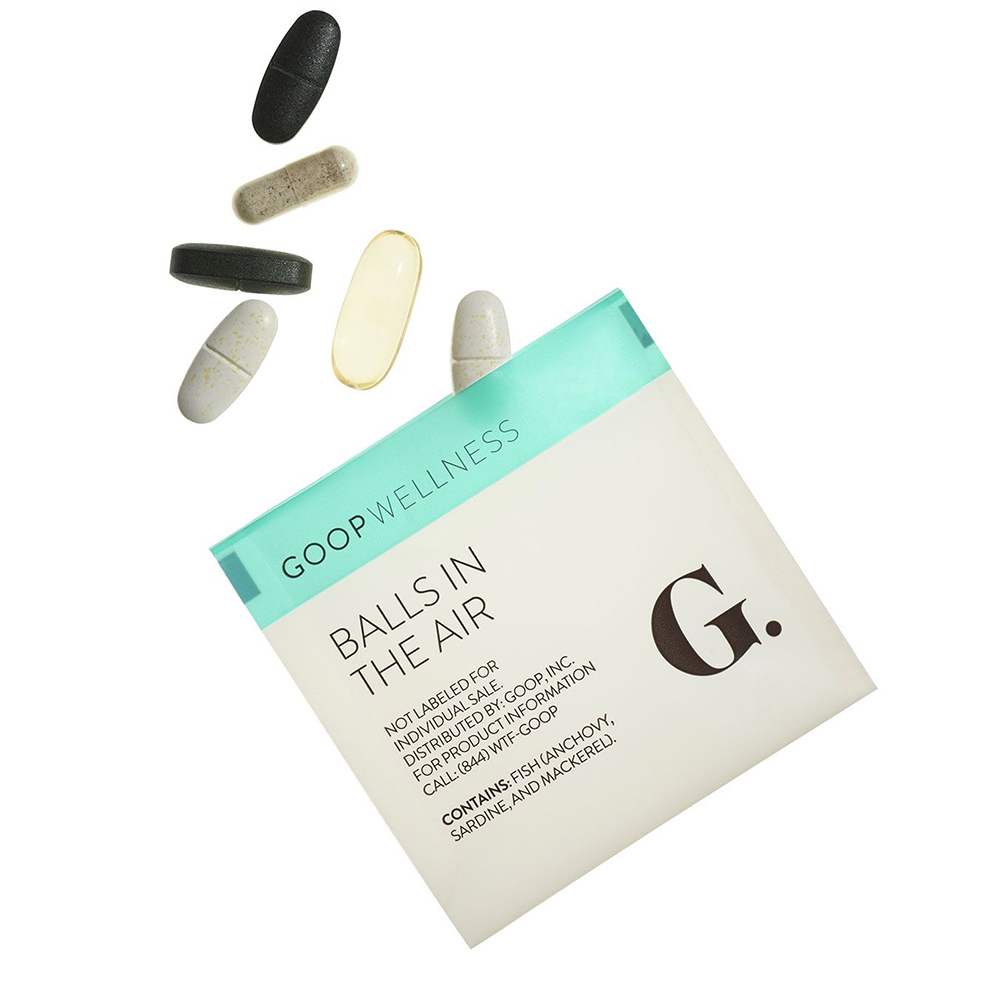 Formulated for women who live high-intensity lives, this supplement says it will boost immune function and keep energy levels high.
The Mother Load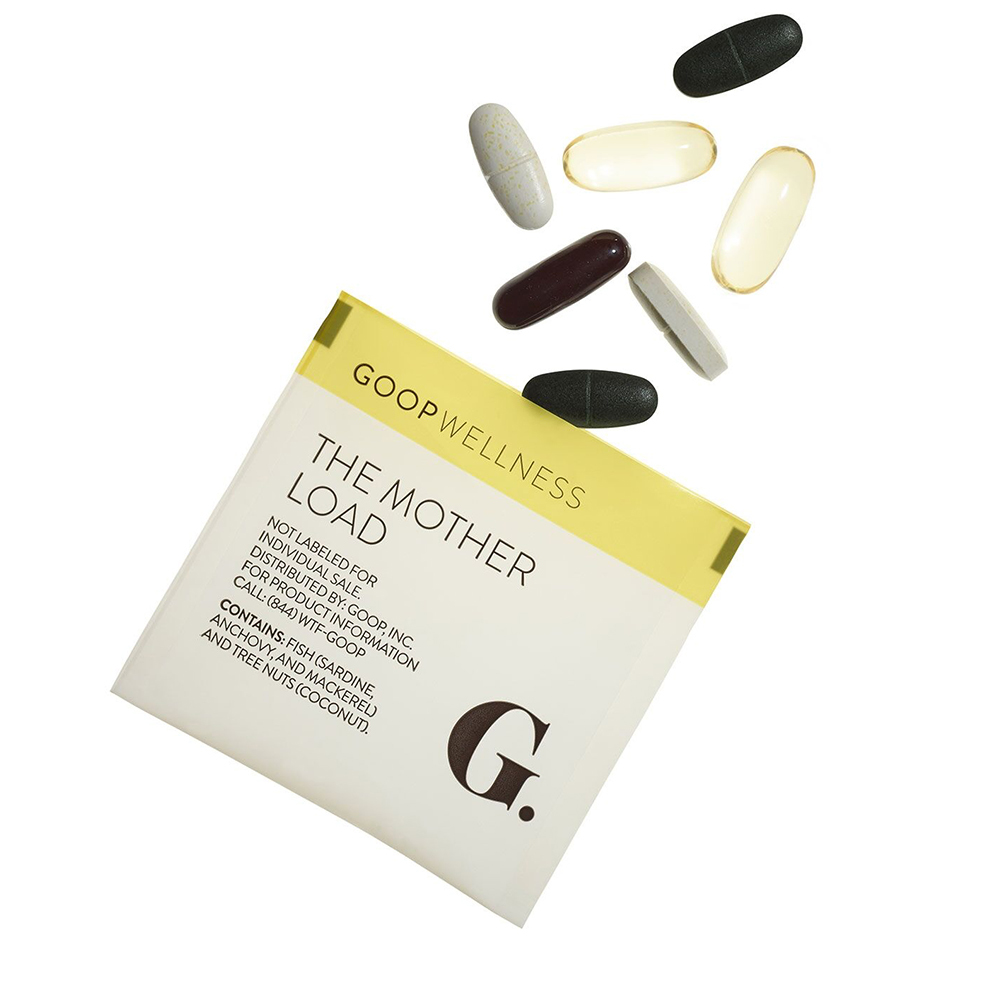 A pre- and post-natal protocol that promises to help moms and moms-to-be stay on their game.
Why Am I So Effing Tired?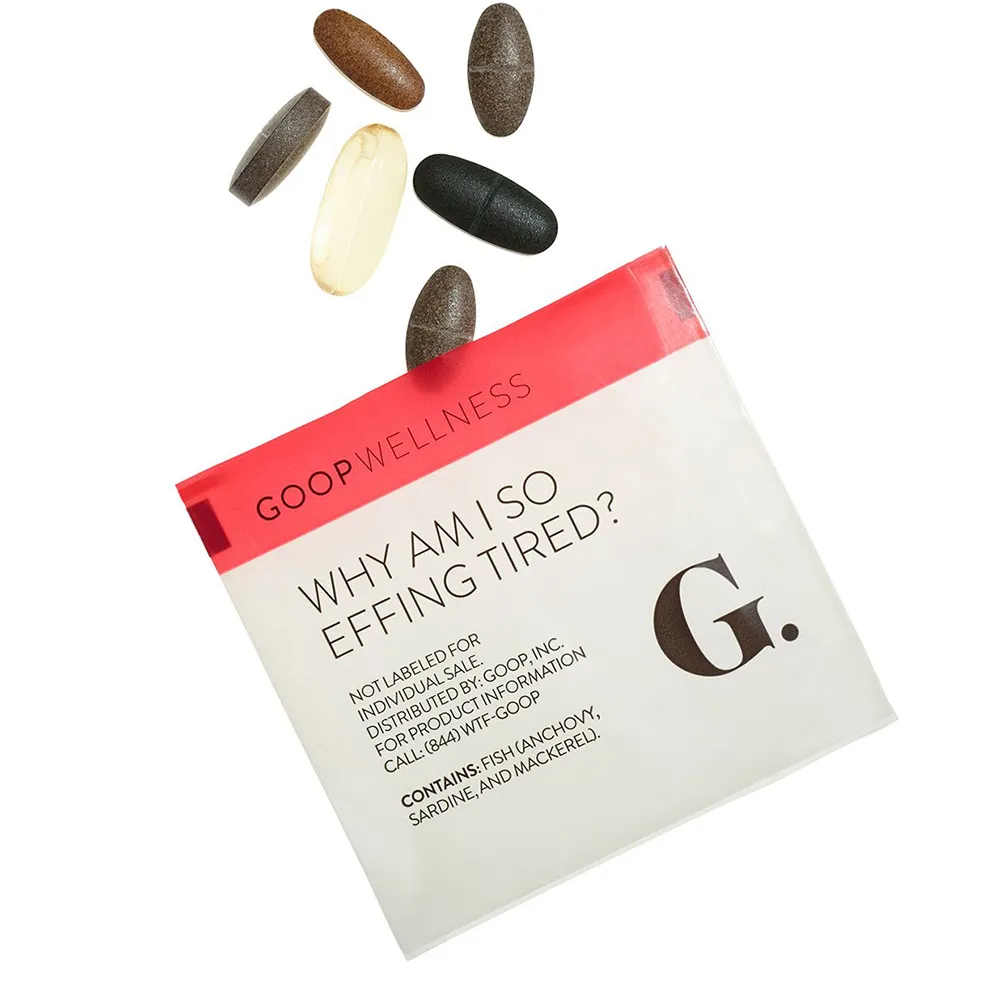 The name says it all! This vitamin pack's goal is to boost your energy levels and keep that constant, nagging feeling of exhaustion at bay.
So there you have it, friends! Vitamins from the highest levels of Hollywood.
Paltrow says she created the line for women who might not be able to access the same medical care that she can — "I am really fortunate I can go to the doctor, get a blood test, and he can tell me you're deficient in x, y, and z. But for a lot of women it's not that accessible," she told Harper's — an admirable goal, to be sure. But the packs are a little pricey — $90 for a one-month supply. So we'll be curious to see if this line takes off.
Meanwhile, we'll be cheers-ing to your good health — however you get there!