Gwyneth Paltrow wished "Uncle" Jay Z a Happy Birthday and awww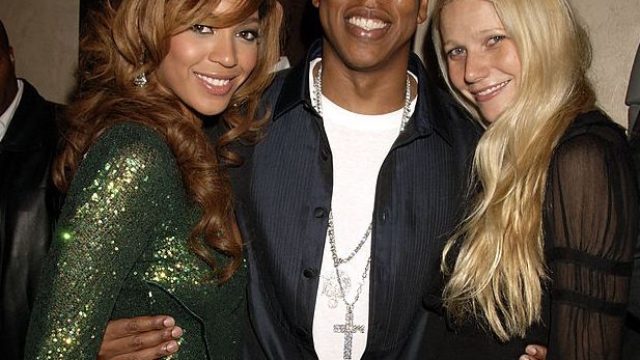 Every year when our besties birthday rolls around we spend the time to dedicate a Happy Birthday message to them on Instagram, Facebook,  private text message/call, or if you're best friends for life all of the above. So in this case why would we think celebrities are any different? In the latest episode of celebrities, they're just like us, Gwyneth Paltrow wished Uncle Jay Z a Happy Birthday! In this case we don't know whether to say best friend #goals or family #goals!
All day yesterday celebrities, magazines and news site took the time to wish Mr. "I'm not a business man I'm a business, man" a Happy Birthday. Although the well wishes were absolutely adorable, the one that stood out the most was from Gwyneth Paltrow.
If you're truly not a member of the bey-hive than you are probably not aware that Chris Martin, Paltrow, Beyonce, and Jay Z are really good family friends. Their meet cute happened when the couples met each other at a benefit in New York a couple years back.
"We just kind of hooked up and became really close," she told Ellen DeGeneres in 2010. "And they're incredible people. They're very, very kind, generous, good good people."
The dynamic squad have celebrated each other on red carpets, concerts and even through the birth of their children. If you think the relationship is one sided, in a Harpar's Bazaar interview, Beyonce credited Gwenyth as one of her inspirations.
"She pushes her boundaries all the time. You go to her house and she makes you feel like you never want to go home. She is what I strive to be one day."
Also for the people that think the duo are an unlikely pair, Beyonce disagrees. Their friendship started because their ideals, morals and values were in tune with one another, and now that they have children their bond has stregthened.
"She is incredible; she's a great friend on every level," Bey told E! News about Gwyneth in 2013 at the red carpet premiere of her HBO documentary Life Is But a Dream, noting that they're taking similar approaches when it comes to raising kids. "I think for us, protecting our daughters is so important and…keeping things on our own terms, so I will still be protective and make sure [Blue Ivy] has a childhood and a great time."
If for nothing else this friendship has not only given us major squad #goals, but Beyonce and Coldplay make the best music when they team up with one another!