Gwyneth Paltrow shared a rare picture of her boyfriend that was too cute to keep to herself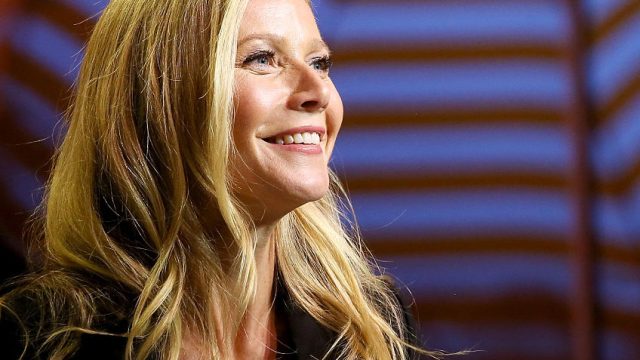 She's way over her "conscious uncoupling" from a few years ago, that's for sure. But even though she's been pretty secretive about her love life, actress Gwyneth Paltrow shared a cute photo of her boyfriend, Brad Falchuk, this past Wednesday. Looking at the picture, we know why — their expressions pretty much radiate love.
We dig the fact that Paltrow has been so hush-hush about the relationship. Rumored to have been together since 2014, Paltrow has obviously been putting her attention towards her kids and her career.
Paltrow's long marriage to Coldplay's Chris Martin crumbled back in 2014. The two officially divorced just last year. Even though divorce is always tough, Paltrow has been super open about staying amicable and friendly with Martin, which is incredible.
"My ex-husband is an incredibly good ex-husband and an amazing dad," Paltrow admitted to People in 2015.
She probably also has kind words to say about Falchuk as well. The two look incredibly cozy in this shot, which Paltrow put on her Instagram account.
Some people are even saying that after all these years, Paltrow is finally confirming her relationship with him. Yes, that's how secretive she's been about it.
Falchuk turned 46 yesterday, and it's super sweet that he got to celebrate alongside his girlfriend. If you're trying to figure out how you know Falchuk, it might all ring a bell when we say he's done a ton of work with Ryan Murphy. The two are responsible for creating shows like American Horror Story, Glee, and Scream Queens. So, pretty much all of your favorites.
Interestingly enough, Martin's birthday is today, one day after Falchuk's — and Paltrow made sure to make note of it, as well.
It's a bit less intimate of course, but still a lot of fun. (And seriously, how cute are those kids?)
We want to wish a happy birthday to Paltrow's two important men! May they both have many wonderful years ahead.