Gwyneth Paltrow says she still sees Chris Martin every day and has totally redefined what divorce means
Well this is a mature divorced relationship! Actress Gwyneth Paltrow reveals she still sees Chris Martin every day and we're really impressed by their positive relationship.
In the February issue of InStyle, Paltrow opened up about her ex Martin, who she officially divorced in July after splitting more than two years ago. She explained that despite the fact that they are no longer married, they do still care about one another and see each other on the daily.
"He's at my house every single day," Paltrow told InStyle. "We have our own lives but we still have our family life."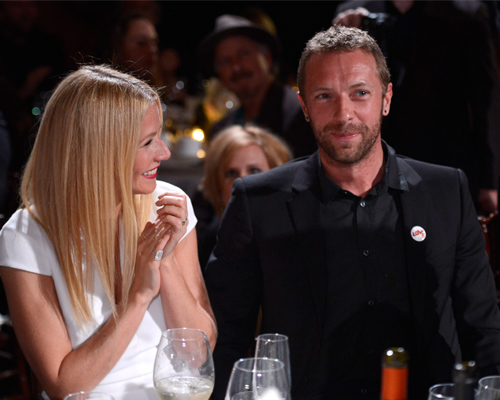 The duo share two children together, Apple, 12, and Moses, 10, so having their lives intertwined makes total sense.
Their bond however, is much stronger than people would probably expect.
"To this day, Chris would take a bullet for me, even though I'm not his wife," she explained to the publication. "I honestly think Chris and I have contributed something positive to the culture of divorce."
Paltrow might have a very unconventional relationship with her ex, but it hasn't really altered her current romance with Brad Falchuk.
"He has his own version of it, his own family where it's not a couple but it's a family," Paltrow said, talking about Falchuk's split from his wife Suzanne and his own two children.
The Goop owner also opened up about turning 40 and revealed that it's been very good for her and her outlook on life.
"When I turned 40, I felt like I got this free software upgrade that I wasn't expecting. It just happened," she said.
"Suddenly I was like, 'Oh, this is fantastic: I don't care! I like myself, and I'm just going to live my life. I'm going to stop worrying and tearing myself down,'" she added.
Wow, this is totally refreshing! Way to go Gwyneth, we salute you and your modern family.