Gwyneth Paltrow wore a stunning dress that's an exciting twist on the LBD
Gwyneth Paltrow knows how to reinvent a classic look. This weekend she attended LACMA's Art + Film Gala, and turned heads in a LBD that was anything but predictable. While Brie Larson, who was also at the event, stunned in a sheer, teal gown, Paltrow's look was differently daring.
The Art + Film Gala look is the second unconventional Gucci dress Paltrow has worn this week, and we're absolutely loving this new trend of hers. Where that look was all soft and floral, though, this one is entirely different.
At the bottom, Paltrow's dress is simple: it hits above her knees in a straight line, without flair or frill. But the top of the dress is full of neck/ shoulder drama that we can't take our eyes off of.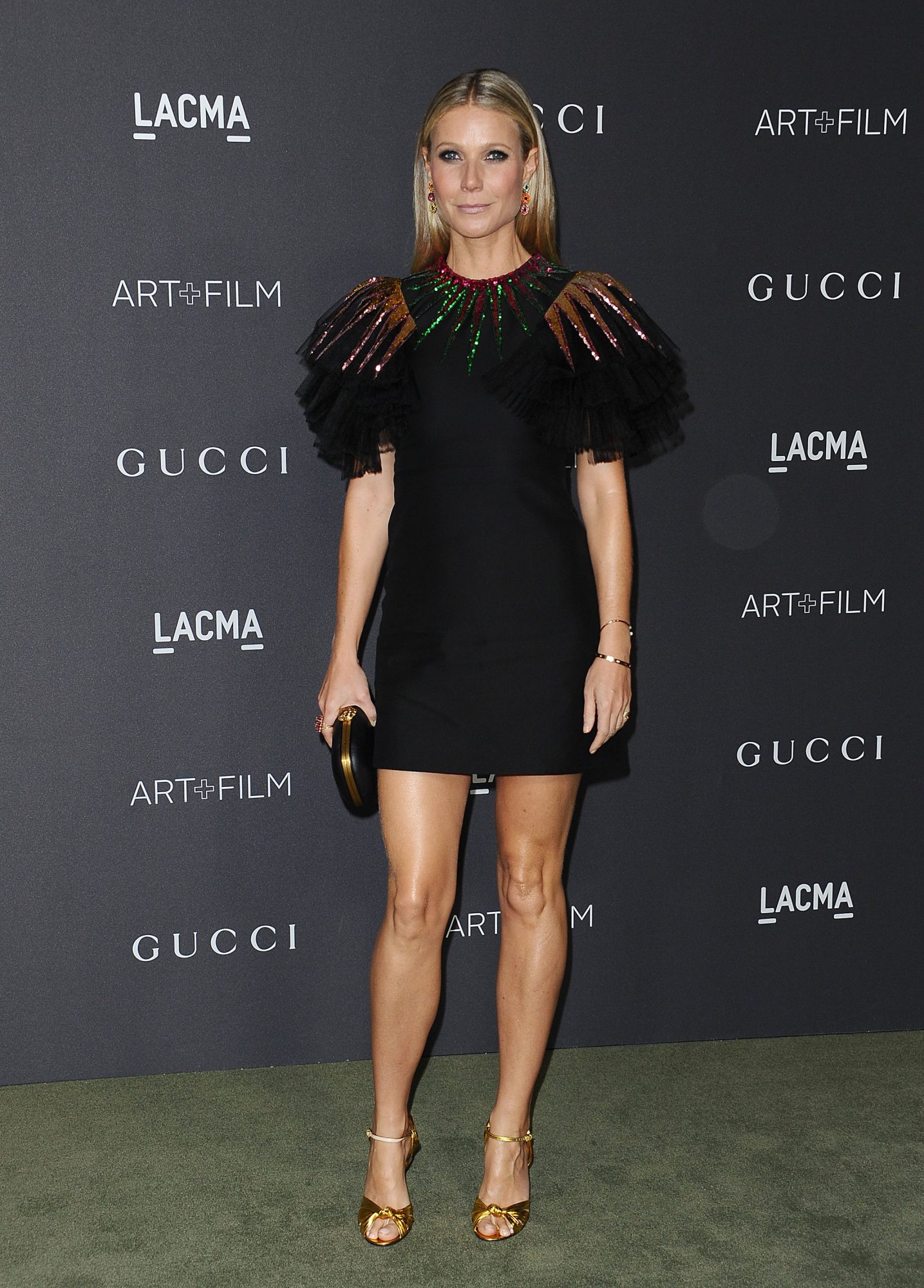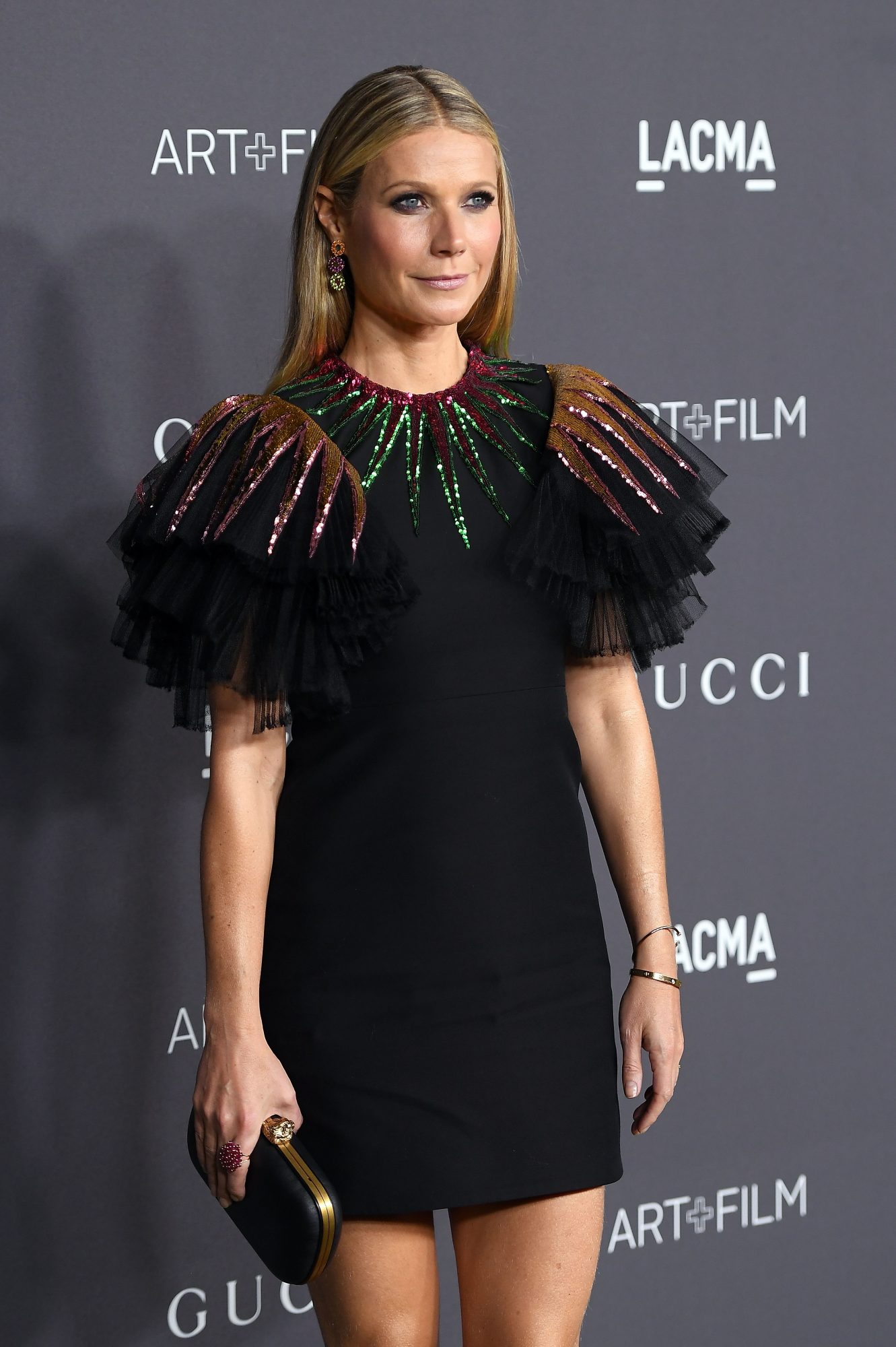 Ruffled sleeves provide a feminine touch, while sparkling triangles or red, green, and gold encircle her neck. The overall effect evokes something between a feathered collar or necklace, and a knight's armor. Only, the body around her sleeves is made up of softer material  like tulle, rather than metal – and the triangles around her neck shimmer mesmerizingly in a way that feathers simply can't. Basically, we're obsessed with this dress.
Paltrow shared her look on Instagram, thanking Gucci and designer/Gucci Creative Director Alessandro Michele for making her feel so fancy.
She paired her atypical LBD with a small, black clutch; gold, peep-toe heels, and some simple but elegant jewelry. The understated accessories really helped the dress stand out that much more, and we can't say we mind.
Platrow's recent looks have been so breathtaking, we can't wait to see where her impeccable, daring style goes next.