Gwyneth Paltrow wants us to smell amazing, launches her first ever perfume
Since the incarnation of Goop, Gwyneth Paltrow has been a leader in beauty, fashion and the "green products" movement. That's why it's no surprise that Gwyneth launched her first perfume ever and it's eco–friendly, of course! Her beauty product line is full of skincare that is ethically made with the cleanest, organic, food grade ingredients available, as was proven by the fact that Jimmy Fallon just straight up ate it on his show! And while there have been rumors swirling for months now that the beauty mogul might part ways with her lifestyle brand, all signs point to it being stronger than ever with the release of her upcoming fragrance!
While at times her aspirational site can be seen as over the top or out of touch, there's no denying that she's seriously committed to finding products that are healthy — not only for the environment, but for our bodies as well.
Today, Goop announced their Edition 01 fragrance ($165) and candle ($72), and we can't wait to try them out!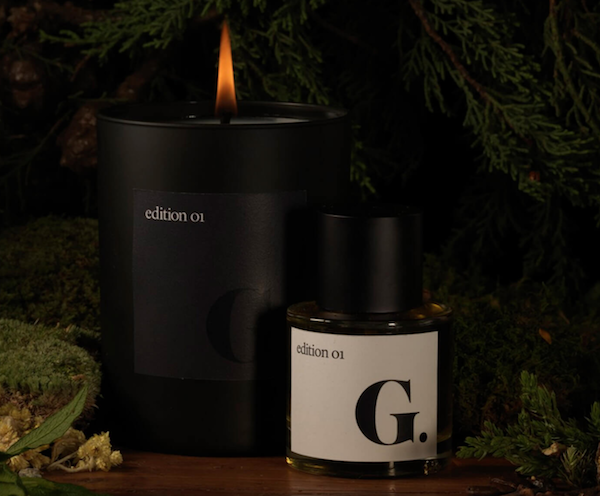 The perfume and candle will be available winter 2016, and these items are the first of a series of fragrances inspired by the four seasons. First up, winter! As Gwyneth explained to Elle Magazine:
"I like the coziness of winter, and the family time that comes with it. Everyone is inside and together and curled up on sofas reading."
Makes perfect sense to us! There's nothing better than being warm and toasty. Not to mention, we love being surrounded by those comforting and seasonal smells that make you feel safe and warm during the holidays.
Gwyneth's decision to make her own perfume stems from her weariness of the fact that there is very little transparency within the fragrance industry, and the prevalence of what she calls "endocrine—disrupting chemicals" that could mess with your hormones.
And since there aren't many truly natural and sophisticated perfumes available, it only made sense to make one herself!
According to Elle, the winter fragrance will be a "smokey, layered mix of cypress, frankincense, labandum, vanilla, clove leaf, juniper and styrax tree bark, all of which she hopes will make you 'recall sitting by the fireplace in a library.'"
That sounds truly delicious!
Do you think you'll be picking up your own? We have to admit, we're intrigued! And any step towards more transparent, ethical and healthy beauty products sounds like a win to us!
Sign up here to preorder your Goop fragrance!