Gwyneth Paltrow's latest Goop perfume is inspired by sushi, and now we're craving a California roll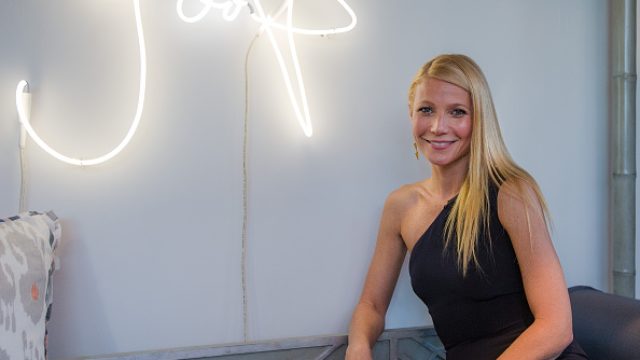 As the cultivator of all Goop-y goodness, Gwyneth Paltrow's tastemaking prowess is beyond compare. Basically, she's the patron goddess of all things gorgeous, holistic and refined. And while her Goop goods often get a bad wrap for being a little funky (like this $42 condom dispenser) or, you know, astronomically expensive, they're always delightfully refreshing. Which is exactly why we're very into her new sushi-inspired perfumed.
Yep, you read that right, folks: Gwyneth's second foray into the fragrance world includes a perfume and candle made from the shiso leaf. As in, the pretty green leaves on which your sushi is often served. Often mistaken as decoration, this seriously fragrant herb is a member of the mint family and has unmistakable spicy undertones. It's long since been a staple in Asian cuisine. However, it seems this is shiso's first appearance in a major fragrance.
Like all things Goop, the Edition 02 Shiso eau de parfum and scented candles are made of all natural and good-for-you ingredients, no pesky synthetic chemicals here. On her site Gwyneth takes it a step further, explaining that the two have "mystical" properties.
"Shiso leaf (also known as perilla) is the unexpected star of this scent: It has a slightly spicy/fresh characteristic that's green, earthy, and delicate all at once," the Goop site reads. "Its complex simplicity is similar to Ikebana, the art of Japanese floral composition: The shiso note is closely hinged on the other notes, so the scent begins simply and then slowly opens up into spicy greens, crushed stems, and ancient exotic woods."
Hmmm—after reading that description, we're not sure what to do: order sushi or bathe ourselves in Gwyneth's new scent. Both, perhaps?
What's more, apparently shiso leaves "manifest sexual attraction in addition to being antibacterial, antiseptic and a preservative for food." Ay yay yay!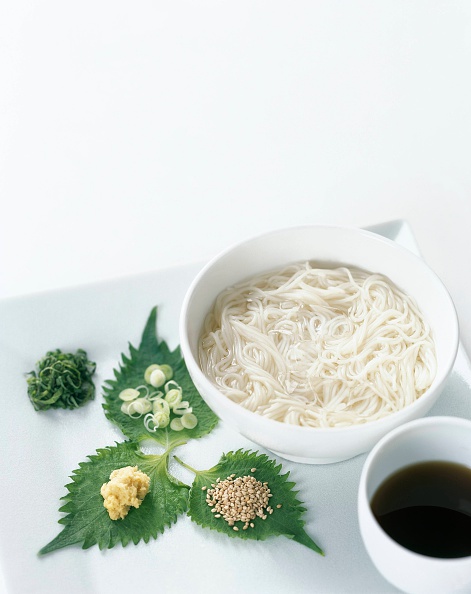 The springy scent also infuses lime, patchouli, clove and clary sage to add a combination of powerful forces to your essence, like driving away negative forces, easing depression and attracting "what you desire." Basically, it's a zesty unisex scent that's just as healing as it as aromatic.
Both the fragrance and candle versions are available on Goop now, ringing in at $165 and $72 respectively. We can't wait to get our hands on the Shiso scent to absorb all it's mystical properties… and, like we said, maybe order some sushi on the side while we're at it.