This is the solid gold sex toy Gwyneth Paltrow recommends, in case you have $15,000
When you have some spare cash to drop on pay day, it can be nice to splurge a bit on a particularly fun sex toy, like a trusty vibrator, or an alarm clock that wakes you up with an orgasm (yes, it's a thing). But as we all know, Gwyneth Paltrow brings splurging to a whole new level and her sex toy choice is no exception. Recently, Gwyneth's lifestyle brand, Goop, has delved into the topic of sex, claiming that coconut oil should be used for lube and recommending some "not-so-basic" sex toys. . . including a $15,000 dildo.
Lelo's Inez appears on the Goop site with a very simple description: "Yep, it's a 24-karat dildo." Plated in gold, the dildo is intended "for that dressy but boring party. . . for women who demand the ultimate in luxurious indulgence" and is "sculpted to target the G-spot," according to the website's official description. If you want that ultimate luxury, but the pricetag is too steep for you, there's also the stainless steel version for a modest (LOL) $7,900.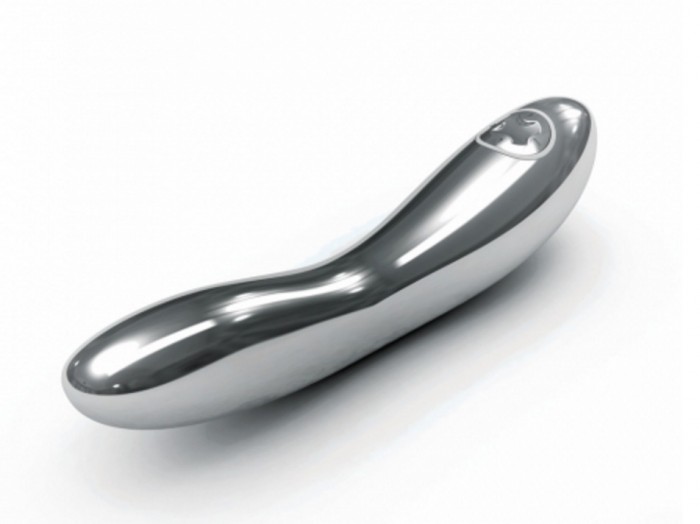 It seems like a little much — OK, a lot much. But honestly, you should be able to buy whatever sex toy you want and can afford. Your sex life is important, and if you want to buy a $15,000 dildo, go for it! It's your body, and it's your choice.
Of course, for those who don't want to drop quite that much cash on a sex toy, there are plenty of other affordable options out there. But if you've got the money, and you've got your eye on this golden wonder, go for it. You do you (literally).