Gwyneth Paltrow demonstrates the adult way to wear a crop top and high-slit skirt
Oh, Gwyneth Paltrow, you ~never~ disappoint. The 44-year-old Goop goddess is practically the queen of all things good-for-you and trendy. So when she decrees that a new style is "in," we mere mortals do not question her taste-making wisdom. After this weekend's UCLA Mattel Children's Hospital's Kaleidoscope benefit, Gwyneth's making it clear that these two uber-youthful trends are not just for teenagers.
Nope, according to Gwyneth, crop tops and high slit skirts are now completely acceptable grown-up trends. And as a matter of fact, when done correctly, they can be downright sophisticated.
Showcasing her rock-hard abs and sculpted legs, Gwyneth made this crop top and slit skirt combo look distinctly adult, not exactly like one of Taylor Swift's street style getups. (No offense, Tay, we adore your youthful style, too!).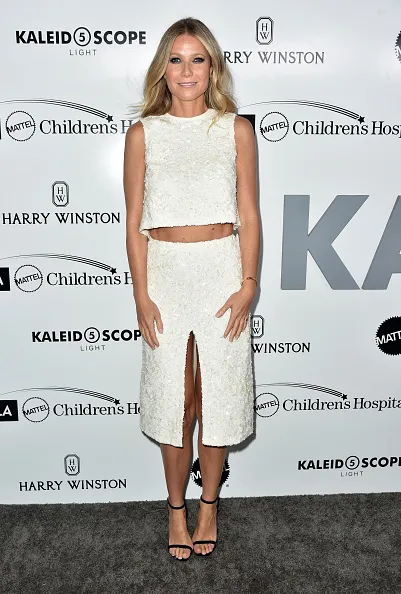 The sequined Prada number oozed sleek sophistication, with its expert fit and refined silhouette looking superbly statuesque. In fact, "sublime" may be the most accurate word to describe it.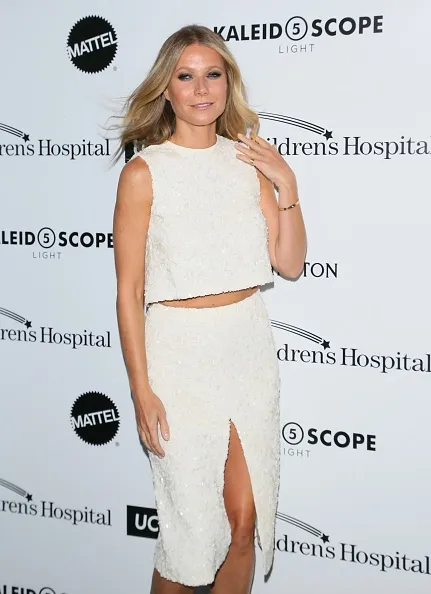 Gwyneth amped up the allure of the look even further with her gently tousled blowout, glowing skin and single gold bangle. Black nudist sandals completed the high-octane ensemble.
Okay, so it's no surprise that the actress-turned-lifestyle-queen knows a good outfit when she sees one. But it's rare that we can learn so much from one single look (a look that, mind you, we can *probably* recreate at home for a fraction of the Prada price tag).
All in all, this look was a slam and a dunk. Bravo, Gwynnie!