Gwen Stefani posted the most savage throwback pic of Blake Shelton ever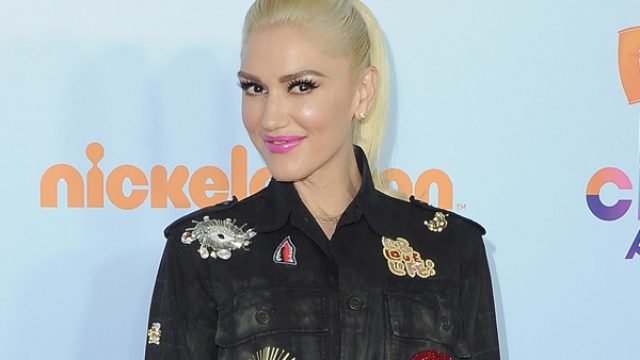 Gwen Stefani sure knows how to post a #ThrowbackThursday picture! Trust us, Stefani's new profile picture is hilarious and completely unexpected.
On Thursday, the "Hollaback Girl" singer shared a funny throwback photo on Twitter. While we wouldn't be opposed to seeing a retro picture of Stefani, this photo is NOT of her.
So who is the star of this oldie, but goodie, pic? Her boyfriend, Blake Shelton!
The two have been dating for more than a year, and based on this post, they are totally comfortable playing jokes on one another.
Okay, now that we've kept you waiting, we have to reveal the epic picture. It is a shot of Shelton back when he used to rock a mullet. It's awesome.
"#NewProfilePic," the mother of three simply wrote alongside the picture.
Really, does this need any more explanation?
Now all we need to know is what Shelton thinks of his girlfriend's hilarious new profile pic. We bet he loves it!
Although this is the first sassy mullet photo Stefani has posted of Shelton, it's not the first time she's shared snaps of her bae.
In fact, the stylin' Voice coach is all about showing off her man on social media. Sometimes, the photos aren't super flattering, but that's why we love them.
One funny photo showed off the "Came Here to Forget" singer's crazy hair.
Yes, it's fabulous.
In another, Shelton is rocking "Happy Birthday" glasses and we want a pair right away.
If you're a fan of precious couple pictures, the 47-year-old singer and her man have plenty of those as well.
Seriously, aren't these two just the cutest?
Now all we need is for Shelton to dig up a throwback photo of the blonde beauty. You know there are some good ones out there, and we need to see them!