Gwen Stefani's Urban Decay lipsticks are here, so here, take our money
When we think of Gwen Stefani, there's always one standout detail that always comes to mind: lipstick. As experimental as Gwen is with her look, she rarely strays away from wearing a bright, bold lipstick, usually in red, sometimes in pink, always statement-making. When she announced she was partnering with Urban Decay to launch an exclusive collection based on her looks, the world collectively freaked out.
When we were delivered a 15-shade eyeshadow palette last November, we were definitely all a little disappointed that it wasn't lipstick. Then the rumours and Instagram photos started swirling, and we knew it was just a matter of time.
In the worst-kept secret in all of beauty, Gwen Stefani's highly coveted lipstick collection with Urban Decay finally has a launch date, and will be here next week on January 12th.
The brand will release the second leg of its UDxGwen Collection for spring, following up the eyeshadow palette with 6-shade blush palette, a mini-brow kit, 6 lipliners, and 8 glorious shades of lipstick.
According to Refinery29, these lipsticks are a brand new formula for Urban Decay known as Mega Matte, a "super-intense matte that lays down a lot of color in one coat." The 8 colors are all brand new colors, and five of them are various shades of red. There's also a bright pink, a fuschia, and a pinkish nude shade. They all also have very Gwen-like names: 714, Plaid, Wonderland, Spiderweb, Rock Steady, Phone Call, Fire Bird, and Ex-Girlfriend. Each lipstick will retail for $18.
From left to right: Wonderland, Firebird, Ex-Girlfriend
The collection features a set of liners that complement the lipstick collection. There are six available in a range of nudes, pinks, and reds, and these will be $20 a pop.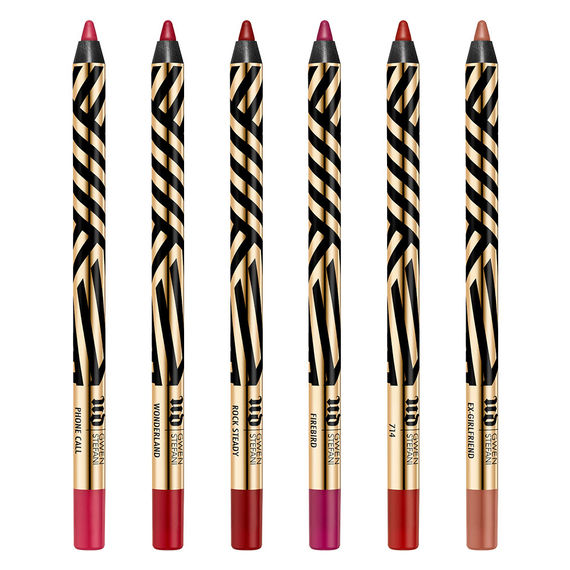 The blush palette features 6 new shades of Urban Decay's Afterglow blush, again all named after Gwen-related things. Like the previously released eyeshadow palette, this packaging features Gwen's lyric "Magic's in the Makeup" on the mirror.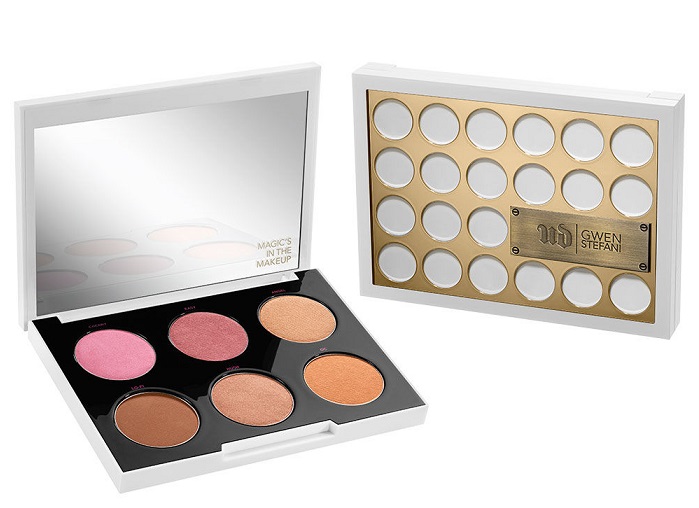 To sign up for the waiting list and view the whole collection, you can visit Urban Decay's website here. The line will be available at Urban Decay Flagship in Newport Beach, Macy's, Sephora, and Ulta, but it will probably sell out as soon as it hits shelves.
(Images via Instagram & Urban Decay)