Gwen Stefani wore a shirt filled with colorful symbols, and we want to decode their message
The Kids' Choice Awards went down yesterday. And many celebs strutted their stuff on the orange carpet. While the slime got most of the attention, celebrity fashion was definitely something to pay attention to. For example, Gwen Stefani wore a shirt filled with colorful symbols. Each one was playful and fun. And we're slightly convinced they may be full of hidden messages.
The Voice coach dawned a black dress-shirt complete with patches that not only caught our eye, but made us puzzle over them for hours.
Is Gwen Stefani trying to send us all a message? There were animals and cartoons, and letters.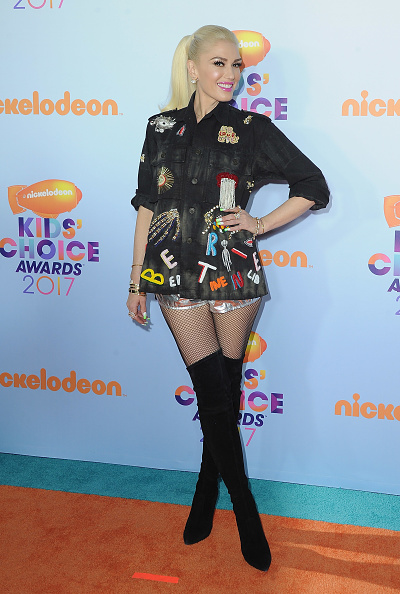 Maybe she's being like Queen Bey and giving us hints of what to expect in her new music?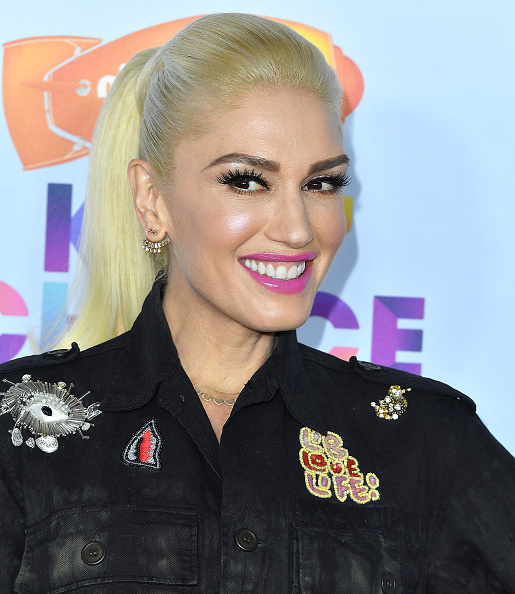 The patches seem to be giving out positive reenforcement. Leave it to Gwen to wear something totally rockstar-chic that also carries a good message.
And the tall black boots she paired her top with? Perfection.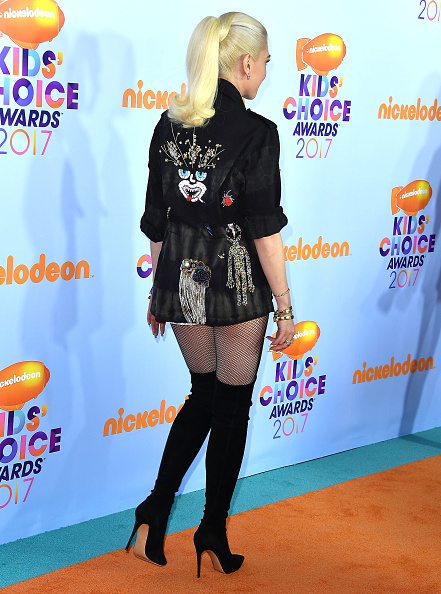 Even the back of the shirt has some amazing design work. Faces and figures appear to be telling a story. Any fashionista loves the concept of storytelling through clothing, and this could very well be a literal interpretation of that.
But she didn't stop the fun there! 
Gwen Stefani's shirt filled with colorful symbols was not her only show-stopping ensemble. Since she was attending the Kids' Choice Awards, the singer knew there would be a chance for getting slimed. That's why she changed into this outfit later in the night!
Not only is it whimsical and totally theme-appropriate, Gwen looks stunning! She even added a hint of green to the bottom of her blonde locks for added playfulness.
We love how much fun and personality Gwen infuses into every outfit!