Gwen Stefani joined boyfriend Blake Shelton on stage and Periscoped the entire thing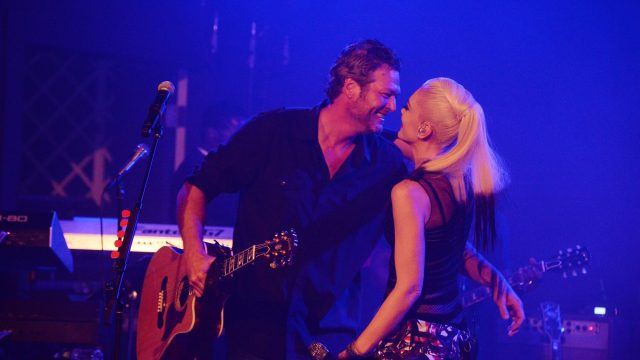 If there is anything fans love more than when their favorite celebrities become an item, it's when they do adorable things like surprise one another at their shows. And luckily for us, that's exactly what singer Gwen Stefani did during Blake Sheldon's show Friday night in St. Paul, Minnesota. Gwen joined Blake on stage to perform their popular duet "Go Ahead And Break My Heart." Gwen also performed everyone's pop song: "Hollaback Girl," because is it really a night out until you've heard that song? We think not.
And when Gwen wasn't right on stage, she was still involved in the show and showing her support for the lucky man in her life. How? Gwen took it upon herself to interact with her fans on social media while she on the sidelines of the stage and Periscoped the entire show. What's more fun than that?
For the curious, it's worth noting that while Blake and Gwen are pretty clearly crazy about each other, they haven't set a wedding date yet. In fact, they've only been together about a year! Still, they are so sweet and enthusiastic about one another, it feels like it's been decades.
And as an anonymous source told PEOPLE in August, it seems like wedding bells might be in the air. "Rumors are circulating in their circle that they've begun preparations for a wedding..There's no date set, but they're planning ahead and having fun talking about it … Blake and Gwen are madly in love, committed and planning for a future together," the source explained.