Gwen Stefani and a bunch of other amazing women will be honored as "Women of the Year"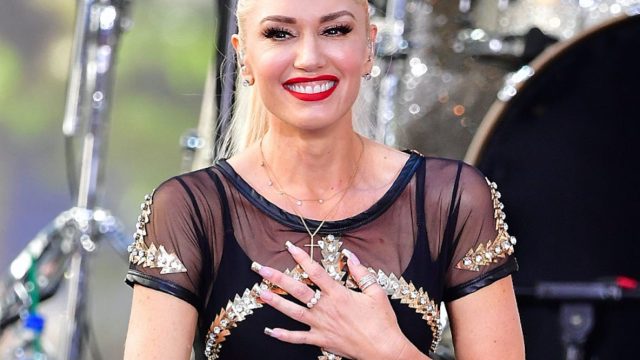 November is the perfect time to start reflecting on everything that's been accomplished this past incredible year. For the 27th year in a row, Glamour magazine has decided not just to reflect on the awesome accomplishments of inspiring women, but to honor them.
The award is so well-deserved for Gwen and the other amazing women who will be honored at the November 14th ceremony.
Gwen, who is receiving "The Icon" award and is also the November magazine issue's cover star, has had an incredible year. Her first solo album in years, which was written as a result of a very public and heartbreaking divorce, debuted on top of the pop charts. She went on tour with her family and grew in her #swoonworthy relationship with Blake Shelton.
She told Glamour, "Sometimes to be woken up again in life, you need to go through some really bad, hard times. I feel like I got woken up this year."
We are so impressed and in awe of everything she has accomplished and delighted she'll be honored for it all.
Of course, Gwen won't be the only ridiculously awesome woman at the ceremony.
Simone Biles will be recognized as "The Record Breaker," a well-deserved title. The beloved body-positive model Ashley Graham will be awarded "The Body Activist," while Zendaya will be given "The Voice For Girls" recognition. Many other women including Miuccia Prada, Nadia Murad, and Christine Lagarde will also be honored.
Most notably, this is the first year a male will be honored at the "Women of the Year" awards as Bono receives the "Man of the Year" honor.
Glamour makes the excellent point that, "when a major male rock star who could do anything at all with his life decides to focus on the rights of women and girls worldwide—well, all that's worth celebrating." We couldn't agree more.
A huge congrats to all the fantastic women who will be recognized at the ceremony this year, which you can watch all day and night online on November 14.