Gwen Stefani opens up about making "something good" out of her divorce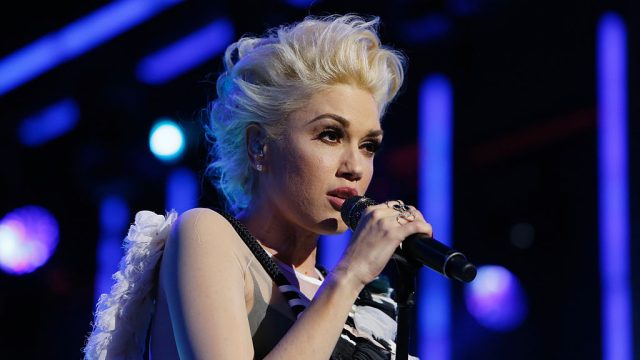 It's not secret that we're in love with Gwen Stefani and Blake Shelton, and one of the biggest reasons is because we watched Gwen go through so much before finding this relationships. The 46-year-old singer announced her divorce from Gavin Rossdale back in 2015 after 13 years of marriage, and she has opened up about how she really struggled with the change.
"All I wanted my whole life was to have babies, be married, like what my parents have," she explained in an interview for Harper's Bazaar's August issue, explaining that sharing custody of the couple's children was the hardest part for her. It felt like insult to injury, to have her kids gone for half the time while also battling the emotional distress of heartbreak.
"Of course you go through the 'Why me?' and feel sorry for yourself," she continued. "But then I was like, 'No, this happened to me already and I made something good out of it,' and that was Tragic Kingdom."
Gwen is referring to her seven-year relationship with Tony Kanal, her No Doubt bandmate and inspiration behind their hit album with incredible songs like "Don't Speak." However, this time around, Gwen is keeping things a little more private.
"It's because I have children," she explained. "As a famous person, you start to think, 'I can't say all that because I'll embarrass them or hurt them in some way.' And especially now because they can see everything and hear everything."
Luckily, these issues were likely why Gwen and Blake connected so immediately, since their time on The Voice coincided with Blake's own split from Miranda Lambert. "It was like being handed this gift of a friend who was going through the exact same thing at the exact same time," Gwen explained. "And then everything flipped. It went from horrible to, like, hopeful and like, 'Wow, God, you just don't know what's gonna happen next.'"
We're excited for all the happiness that's ahead for Gwen and the art she'll create from it!