Gwen Stefani cheered up Blake Shelton after "The Voice" finale in this adorable Insta video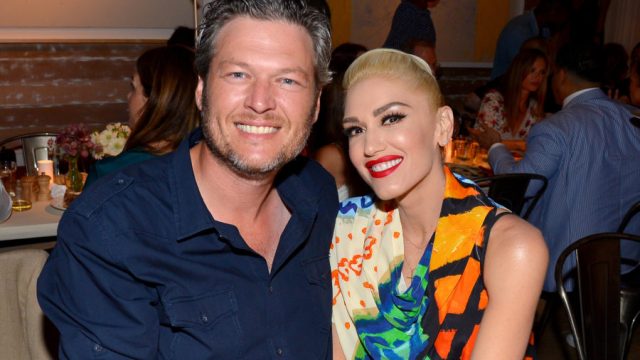 Last night, country singer and The Voice coach Blake Shelton was in need of a little cheering up and luckily, Gwen Stefani was there to make him feel like a winner. Shelton was feeling pretty confident that he would be the winning coach on The Voice finale with *two* team members advancing to the finale.  Unfortunately (spoiler alert!), his finalists Lauren Duski and Aliyah Moulden — who came in second and third, respectively— were beat out by Chris Blue, making Alicia Keys the winning judge.
Being the amazing girlfriend that she is, Stefani, who was also a coach on the latest season of the singing competition, gave Shelton singer a little pep talk.
When Stefani asked Shelton how he was feeling, post-show, he remarked that he felt like a loser. She responded that he was a winner to her and he gave her *the* most adorable look before changing his stance, announcing that how now felt like a winner.
The pep talk seemed to have done it's job because it seems like the two were in good spirits in no time.
Stefani and Shelton are seriously one of the most adorable couples in Hollywood. Shelton won the Billboard Top Artist Award and the Billboard Music Awards and Stefani couldn't have been happier for him. While the two are constantly being the cutest on the set of The Voice, Stefani recently announced that she'd be taking a break from the show — something Shelton said is only temporary.
Hopefully Gwen will be back soon because we love watching their banter on The Voice!