Gwen Stefani is going to rule "Carpool Karaoke," we just know it
We've been waiting for this "Carpool Karaoke" to happen! James Corden's latest karaoke session is with none other than Gwen Stefani! The Late Late Show released a teaser this morning for the full segment on tonight's episode and we can confirm it's sure to be a '90s dream. That's right: Gwen, who's sporting her classic red lip and platinum hair, ends up rockin' out to some No Doubt.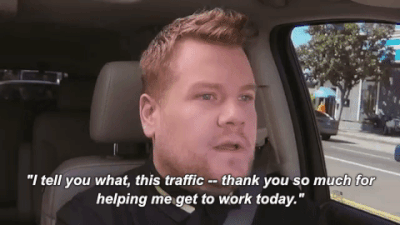 James is behind the wheel, as usual, driving around on a sunny day. "Do you mind if we listen to some karaoke?" he asks and she naturally responds, "That's my favorite thing to do!" Aaaaand even more naturally, they start out with a classic: "Don't Speak."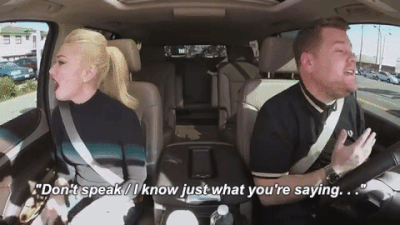 These two also played a goofy game where Gwen posed as emojis of James' choosing because, well, why not? We've gotta say, he has great taste. . . because the first one he chooses is the red dancing lady — the perfect emoji for going out on the town. (Or just driving through traffic.)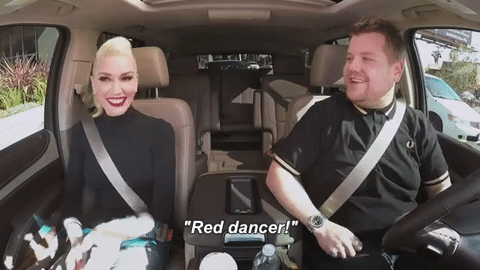 We can't *wait* until we get to see this full "Carpool Karaoke" segment, because we have no doubt it's gonna be a good one. (See what we did there?) In the meantime, we'll be rewatching the minute-long clip and singing "Don't Speak" to ourselves all day. But we can only hope they covered the most important song of all: "Hollaback Girl," obviously. James, don't let us down.
https://www.youtube.com/watch?v=jVqPBluLxcI