Gwen Stefani's Carpool Karaoke was so insane, George Clooney had to join in the fun
What would we do without James Corden's Carpool Karaoke in our lives? On Wednesday night, the segment featured the special guest we've been waiting for: Gwen Stefani. She hopped in the car with James to talk about her music and explain those lyrics we never figured out, and was joined by some surprise stars in the process.
When the duo started playing music, they obviously couldn't resist putting on "The Sweet Escape." James knew every word — until it got to the part that trips everyone up. You know, the "cause I've been acting like ba-dah-bum-ba-dah-bum-alksl-dksldgl so co-o-old!" part. Luckily, James didn't know the lyrics either, so Gwen broke it down for us all.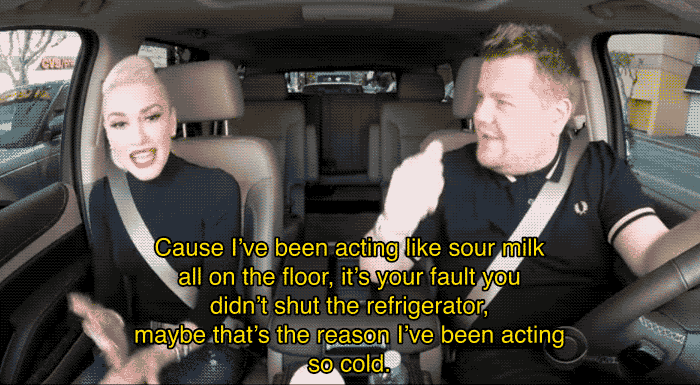 Unfortunately, the two couldn't sing for long, because they suddenly found themselves in a carpool lane that required a minimum of four people. James pulled some strings, and the last people we ever expected hopped in.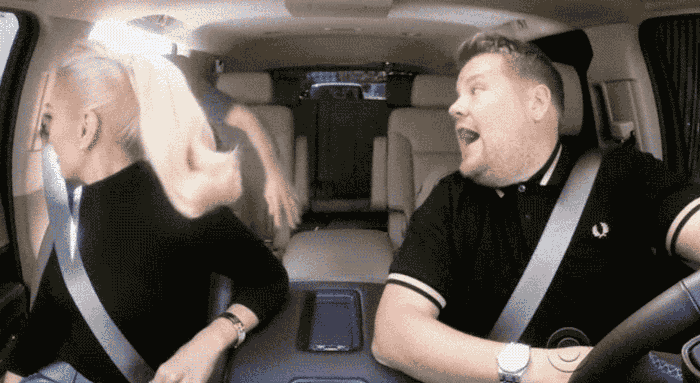 George Clooney was the first to arrive, and then he called up Julia Roberts to join them.
What ensued was the sing along of our dreams, with Gwen Stefani, James Corden, George Clooney, and Julia Roberts belting "Hollaback Girl" at the top of their lungs.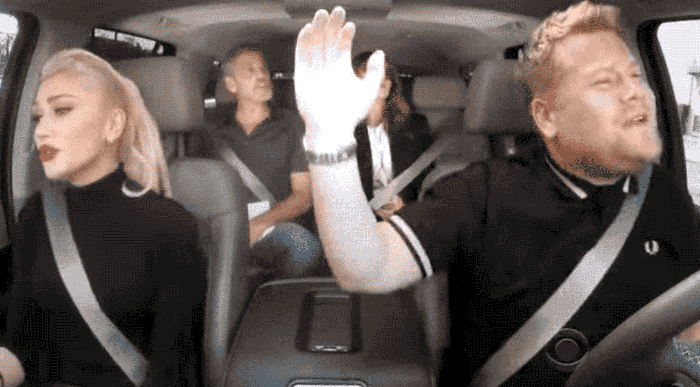 "The real inspiration behind that song, I would never say," Gwen teased as the group tried to decipher exactly what a "hollaback girl" is. "All I'll say is, I won."
"This shit is bananas!" George Clooney replied.
The road trip ended with a passionate rendition of "We Are The Champions," which makes sense, because this car was filled with some of the most successful people in the business, and we're extremely jealous that there wasn't room for all of us to join.
While we're crossing our fingers for a Carpool Karaoke bus to be a thing and make its way across the country, watch Gwen Stefani's full appearance below! https://www.youtube.com/watch?v=