Here's what Gwen Stefani did when Blake Shelton "popped the question"
Gwen Stefani recently sat down with Ellen DeGeneres for an interview, with one caveat: She didn't want to discuss her relationship with a certain rival coach on The Voice. According to Today, Stefani said, "I thought it would be a good idea not to talk about Blake — just to see what would happen."
What happened was hilarious. Ellen agreed, but then proceeded to project photos of the happy couple on a screen behind her as she and Stefani chatted. Before long, Ellen dropped a MAJOR bombshell by asking Stefani what it was like when Shelton "popped the question." Before you get too excited, she wasn't talking about THAT question. Although that's definitely what she wanted us to think…and yeah, we sort of fell for it. (But only because we want it to be true!)
Ellen was actually asking about Gwen being invited to serve as a mentor on the new season of The Voice, which is actually just as awesome as a marriage proposal (okay, almost as awesome). We love Stefani on The Voice. The more Gwen, the better.
So no, Blake Shelton didn't actually propose marriage. (That we know of.) But we like to imagine that if he ever does pop "the big" question to Gwen, his proposal might go something like this:
I LOVE YOU, GWEN.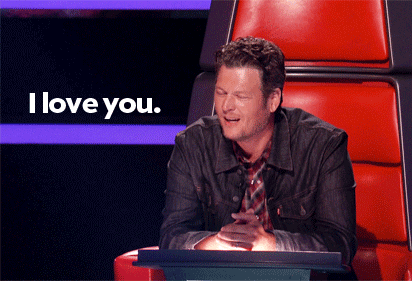 MARRY MEEEEE.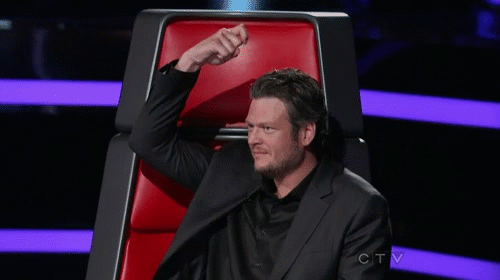 To which Gwen would respond…
YOU ARE SO AWESOME.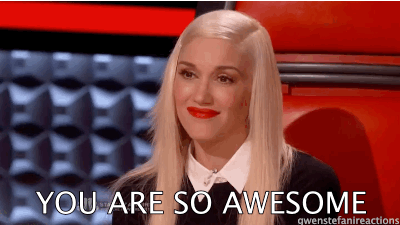 YESSSSS!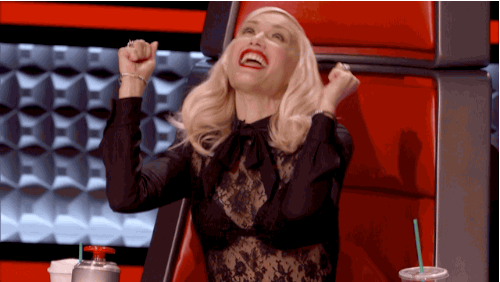 Alas, that's not quite what happened. (I know. We're just as disappointed as you are.)
But what actually went down was awfully cute. Take a look in the clip below: