Guys, Hillary Clinton has a Pinterest — and her pinned recipes look DELICIOUS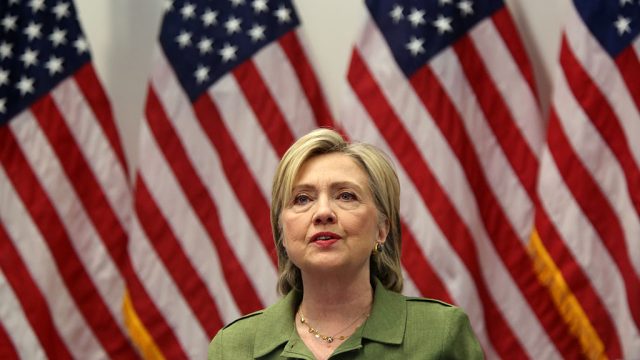 Over the last year of campaigning, Hillary Clinton has proven time and again just how relatable she is. In particular, the handling of Clinton's social media accounts has been completely masterful – I think her social media team's epic Twitter clapback after Republican presidential nominee Donald Trump referred to her as "Crooked Hillary" in a tweet will go down in history as one of the greatest burns of all time. Now, Clinton is cleverly expanding the social media aspect of her campaign in a cool new way, using a platform that we haven't seen much in politics.
Hillary Clinton is on Pinterest, and she's using it to rally a very particular demographic to endorse her: Chefs.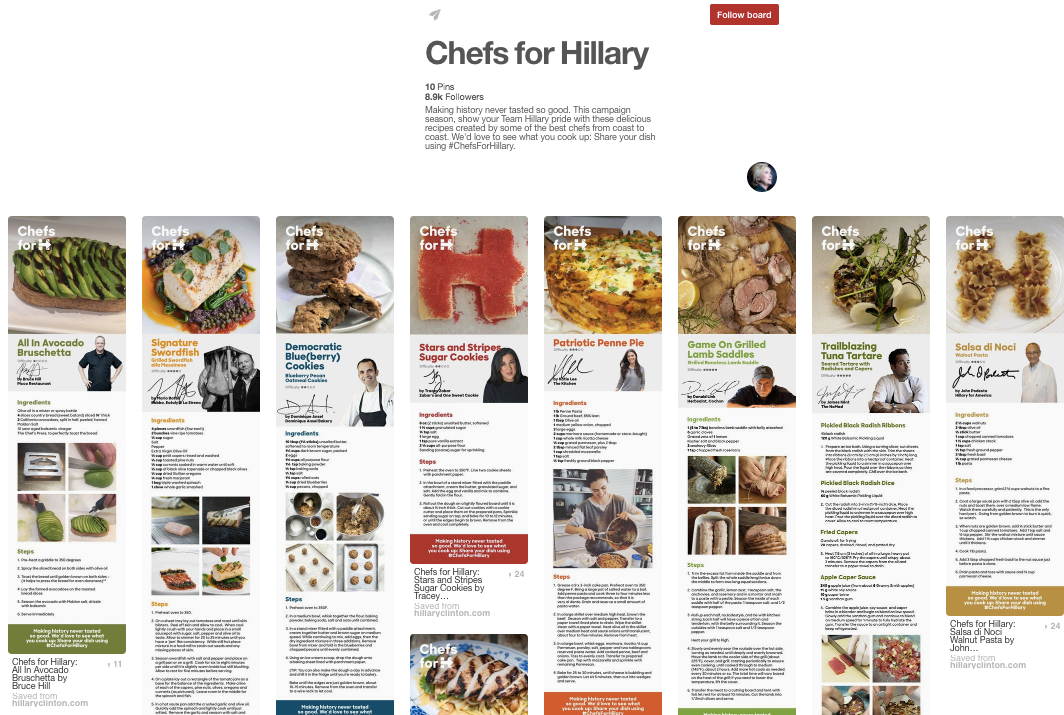 Yep, that's right – Clinton's brilliant PR team is putting to work our collective love of pinning recipes to gain traction for the Democratic campaign in the home stretch, before we all head out to vote this November.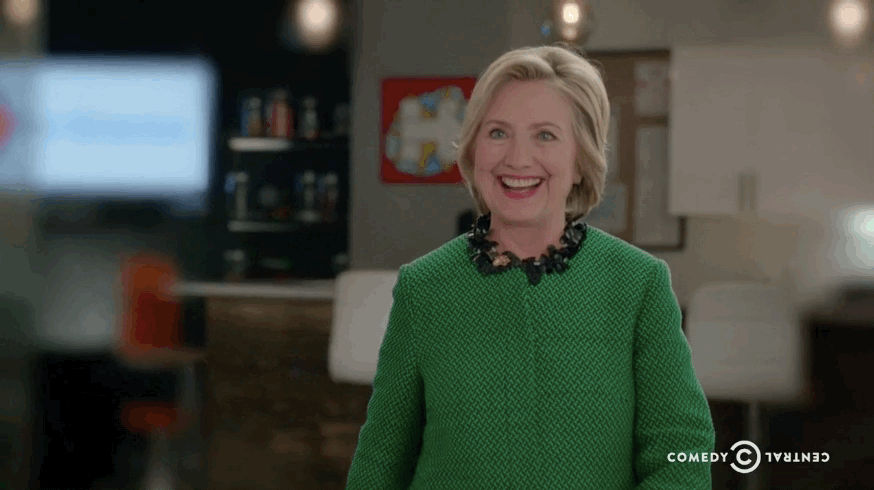 Instagram, Facebook, and Twitter have all, for a long while now, been important platforms for political candidates to disseminate their views to a large audience that might not otherwise tune in to their speeches. We live in the age of social media, after all – it's a thing, and it makes sense for candidates to reach out to their public online.
Clinton has actually been on Pinterest for several months already, but we don't really equate Pinterest with politics in the same way we do with Twitter. That's all about to change.
Clinton and her team recently created a new Pinterest board called "Chefs for Hillary." It has 8.9k followers so far. In the board description, Clinton invites her followers to share their own dishes using a dedicated hashtag:
"Making history never tasted so good. This campaign season, show your Team Hillary pride with these delicious recipes created by some of the best chefs from coast to coast. We'd love to see what you cook up: Share your dish using #ChefsForHillary."
So far, the board (which launched August 17th) has 10 pins with drool-worthy recipes from a variety of chefs and bakers who support Clinton's campaign, including some really famous names like Dominique Ansel (the creator of the Cronut!) and Mario Batali. The chairman of Clinton's campaign, John Podesta, even makes an appearance with a walnut sauce pasta recipe that I need to try out ~IMMEDIATELY~.
According to Eater, the #ChefsForHillary campaign objective "is to encourage supporters to cook at home, feed their friends and families, and also cook for the cause." Clinton also gave a statement to Eater via email through a campaign aide:
"In all my travels throughout America and around the globe, some of my fondest memories have been formed over a meal — or a really good drink. And a great recipe lets you relive those experiences over and over. That's why I'm thrilled to have the support of these incredibly talented chefs. The recipes they've created will bring our volunteers and supporters together at house parties and phone banks across the country, and I hope they'll be inspired to make them for years to come."
Such a cool idea! Now, if you'll excuse me, I'll be off trying out some of these #ChefsForHillary recipes.