Guys, "Game of Thrones" Season 8 is going to be even shorter than Season 7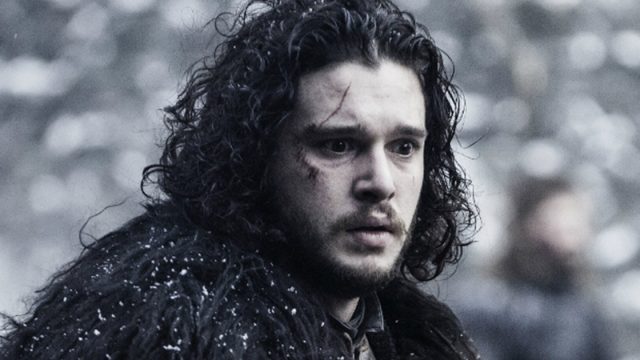 Guys, we have our first bit of news about Game of Thrones Season 8, and it seems that Winter has finally come. Yep, Game of Thrones Season 8 is only going to be six episodes long.
Last year, following the sixth season of the popular HBO fantasy show, it was revealed by showrunners David Benioff and Dan Weiss that not only would we have to wait a bit longer until the seventh season of the show airs (it was recently announced that Season 7 would be coming on July 16th), but that the penultimate season of GoT would be shorter, too, comprising of seven episodes rather than the usual 10.
Well, it seems that Season 7 of Game of Thrones wasn't unique in having a shorter season, as it looks like the show's eighth run will be even shorter.
Speaking during a panel at SXSW in Austin, Texas, Benioff and Weiss confirmed the news.
"It's only going to be six episodes for the final season, Benioff said during a panel. "From the beginning we've wanted to tell a 70-hour movie. It will turn out to be a 73-hour movie, but it's stayed relatively the same of having the beginning, middle and now we're coming to the end. It would have been really tough if we lost any core cast members along the way, I'm very happy we've kept everyone and we get to finish it the way we want to."
According to Entertainment Weekly, while HBO have yet to confirm the episode run, both Benioff and Weiss said that they had already plotted the last season of the show, and decided who would write which episodes.
The pair, who were joined by Sophie Turner and Maisie Williams, also spoke about the plethora of leaks that have plagued the show's run. Indeed, last year it seems that the entire plot for the seventh season leaked on to Reddit.
"The CIA can't keep information private," Benioff joked, before Weiss added: "Should we just tell everybody what the ending is? It's a lot of work to shoot this. We could just tell everyone."
Luckily there's not too long to wait until Season 7 of Game of Thrones returns to our screens. July 16th can't come quick enough…