This is your official guide to liquid eyeliners at every price point and skill level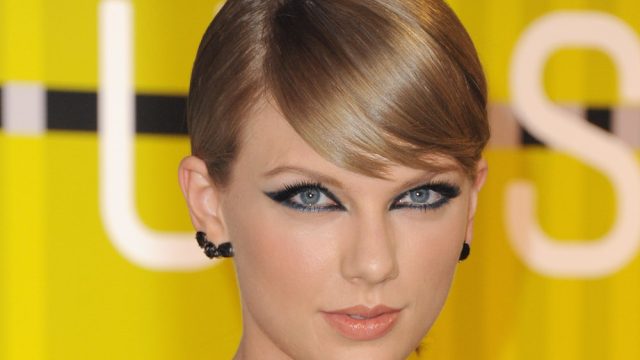 Winged eyeliner, or cat eye makeup, has been a popular beauty look for decades. It was worn by stars in the 1960s, like Brigitte Bardot and Anna Karina, as well as modern day celebs like Alexa Chung, Taylor Swift, and well, everyone. In the past several years, the trend undoubtedly hit the mainstream hard enough to influence cosmetic companies to package liquid eyeliner in a way that was more accessible to cat eye newbies. Thin, tapered brushes and pots that required more skill made way for calligraphy pens and felt-tipped liners that resemble Sharpie markers.
The secret to perfecting the feline flick ultimately comes in two parts — firstly, finding the crème de la crème of eyeliners and secondly, practicing often and with the tenacity of Daniel-san in The Karate Kid. Whether you're an eyeliner amateur or have a black belt in the art of the winged eye, here are seven different options for liquid eyeliners, based on price point and expert level.
Best drugstore brand: Revlon Colorstay Liquid Liner and L'oreal Infallible The Super Slim Eyeliner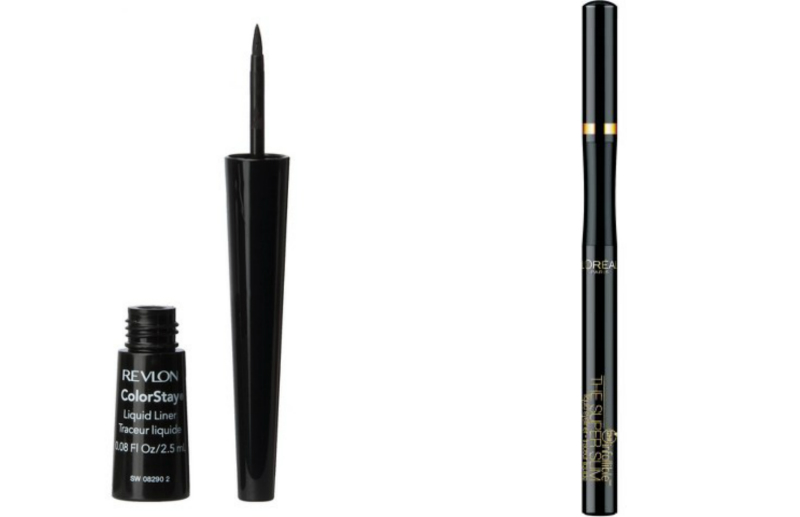 For pros, the inexpensive Revlon Colorstay Liquid Liner is precise enough so you can perfectly tight-line while drawing a wing. Beginners will like using L'oreal's Infallible The Super Slim Eyeliner. It has a felt tip which will help guide the way when creating a sleek flick. Get Revlon for $5.99 here and L'oreal for $7.17 here.
Best Budget Steal Under $5: Wet n Wild MegaLiner Liquid Eyeliner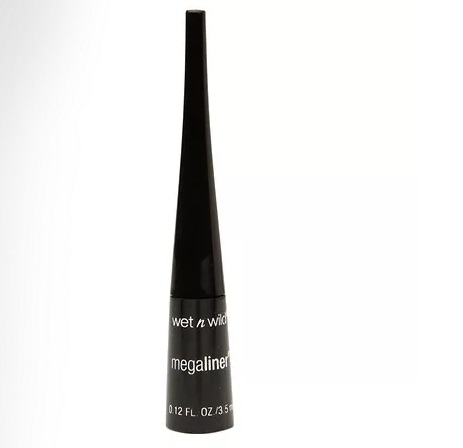 This super inexpensive liner dries matte and is easy to use. A great steal for newbies and experts alike. Get it here for $2.99.
Best Sephora Pick: Stila Stay All Day Eyeliner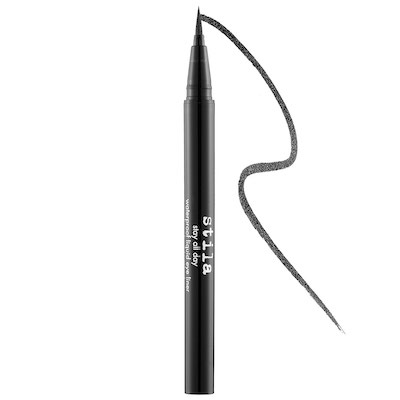 This is a top-selling brand at Sephora for a reason. It comes in an easy to work with pen that beginners will love while producing an incredibly opaque finish that pros can appreciate. Grab it here for $22.
Best Cult Favorite: Dolly Wink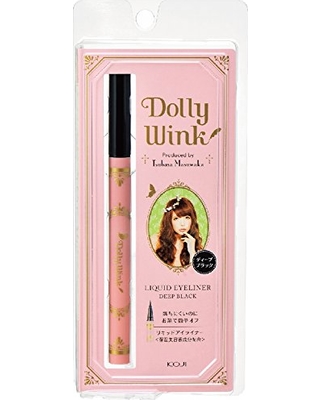 If you're a fan of Asian beauty products, you probably already know about Dolly Wink. The calligraphy style pen allows you to smoothly draw on a wing AND it can last all day. Plus, it comes in a pretty pink tube. Get it here for $17.27.
Best Long-Wearing Liner: MAC Liquidlast Liner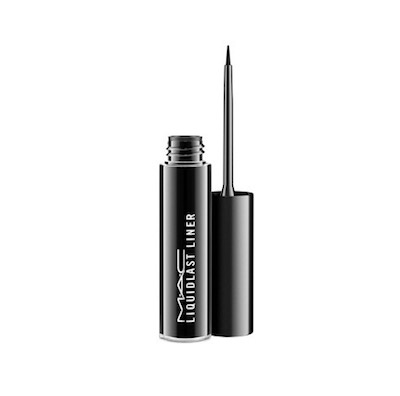 This extremely waterproof liner is truly NOT for amateurs or the faint of heart. It comes with a long tapered brush and will last throughout any super sweaty activity, which means it's also harder to remove. Perfect for pros who want an eyeliner that will last all throughout an active day. Find it here for $21.
Best Overall: Eyeko Skinny Liquid Liner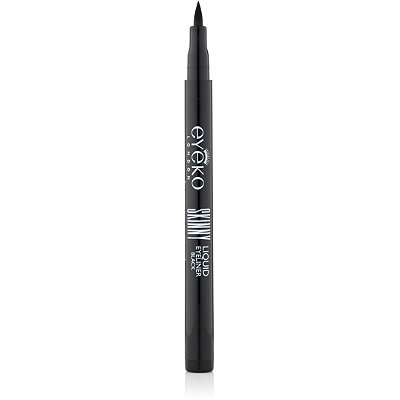 Eyeko is another great choice for both beginners and more seasoned eyeliner artists. Both the length of the pen and the tip allow you to have complete control when drawing your wing and tight-lining. Cat eye queen Alexa Chung is also a fan. Grab it here for $16.