Gugu Mbatha-Raw wore a dress that magically GLOWED at the "Beauty and the Beast" premiere
ICYMI and didn't happen to be outside the El Capitan Theatre in L.A the other day, Gugu Mbatha-Raw wore a dress that magically GLOWED at the Beauty and the Beast premiere there on March 2nd. W magazine clued us in. As you know, we've been waiting for this day for a ~long~ time — for Beauty and the Beast to come out. Though we still have to wait until March 17th, premieres for the film are now officially taking place. So, March 17th is getting closer and closer.
In the Bill Condon-directed movie, you already know that Emma Watson plays Belle and Dan Stevens plays Beast.
Mbatha-Raw plays Plumette, the feather duster. Btw, in other Beauty and the Beast films, the feather duster has various names, like Fifi and Babette. But for this live-action remake, Plumette it is, and she's the love interest of Lumière, the lantern (voiced by Ewan McGregor).
Now, let's take a look at Mbatha-Raw's dress.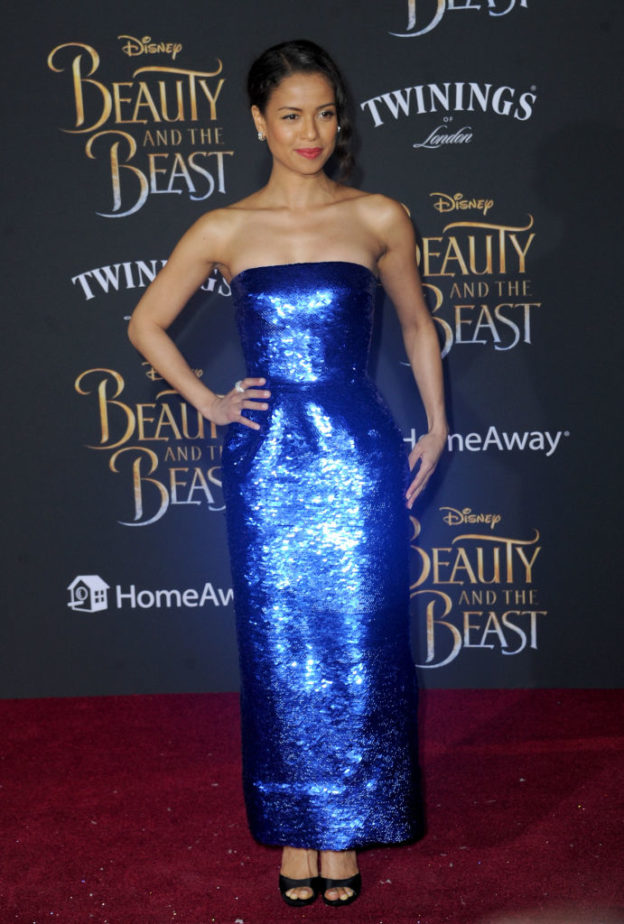 Ahhhhhhh-mazing, right?! And how does it magically glow like that?!
Here's a closer look.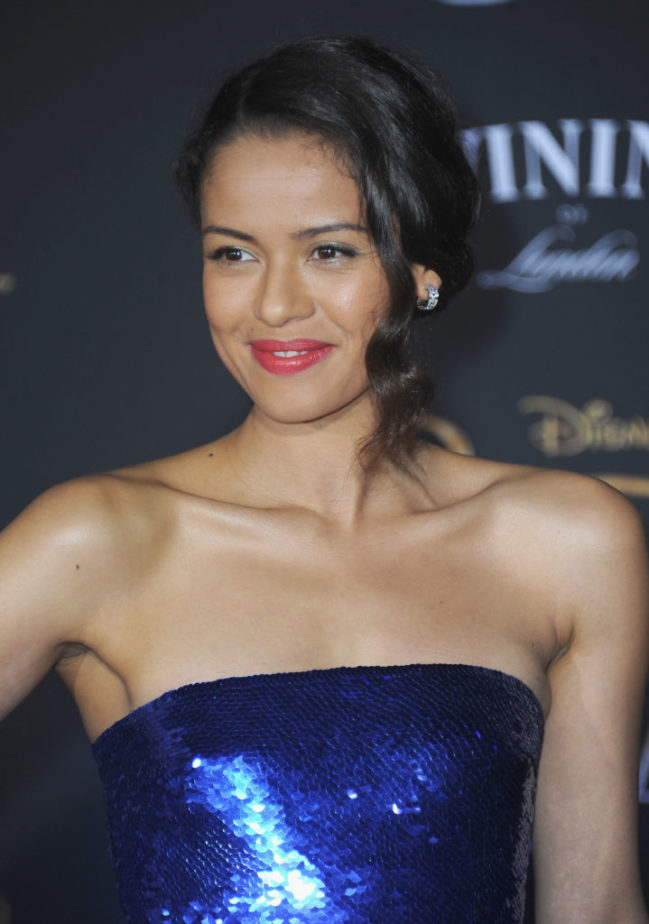 Want more about the sequined dress aka insanely gorgeous gown Mbatha-Raw wore? It was from the Oscar De La Renta Fall 2017 collection, the debut by new creative directors Laura Kim and Fernando Garcia of Monse, reported W magazine. We'd definitely say they should get a standing ovation for the dress.
And in case you want to whet your appetite for the film, you can always check out one of the Beauty and the Beast trailers again. We like this one, which gives a lot of insight into Belle's character.
https://www.youtube.com/watch?v=e3Nl_TCQXuw?feature=oembed
Okay, so who's ready for March 17th already?! Meanwhile, we'll keep checking out premiere photos as we count down the days…