Guess which Starbucks Frappuccino is back for five days!
All birthdays deserve a celebration, and Starbucks certainly knows how to celebrate its own. Last March, Starbucks celebrated its 20th birthday by releasing the Birthday Cake Frappuccino in all its pink, whipped cream glory.
The celebratory Frap was only on the menu for five days, which was not a lot of days for Starbucks go-ers to really get to know the new sugary beverage. But let's be real — a birthday celebration that lasts more than five days gets old pretty quickly. So to keep things exciting and fresh, the Birthday Cake Frappuccino left our lives just as abruptly as it came into our lives.
But it's back! To celebrate the coffee chain's 21st birthday the Birthday Cake Frapp is finally back. Per usual, it will only be available for five days — from today through Monday, May 2nd. But five days is way better than no days!
The limited engagement Frapp is a vanilla bean and hazelnut blended beverage topped with pink-colored, raspberry-flavored whipped cream. As much as we want sprinkles to be garnished on top, it looks like it's BYOS.
If you have the new Starbucks emoji keyboard, you may have even noticed the addition of the new beverage. But don't get too attached, because it will likely disappear with its real life counterpart in five days.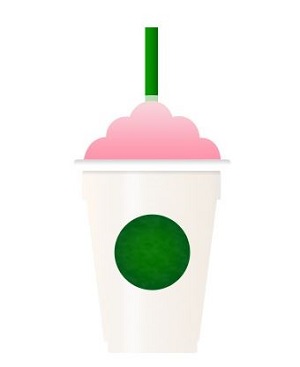 Starbucks fans are SO excited about the resurfacing of the Birthday Cake Frap, they naturally can't stop posting pics about it. And we don't want them to.