Guess how much Amy Schumer tips wait staff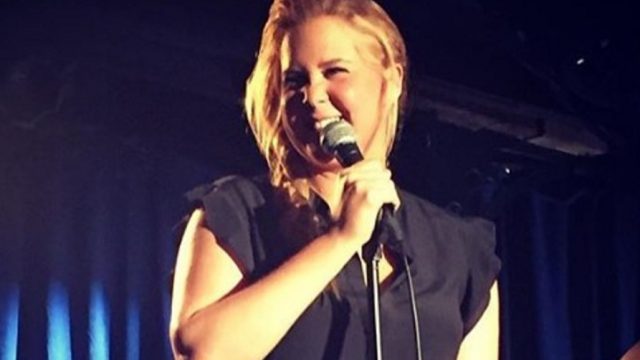 Amy Schumer's name may be all over the place as she continues to climb the ladder of comedic success, but that doesn't mean she's going to forget where she came from.
This past weekend, Amy, her boyfriend Ben Hanisch, and the rest of her crew attended a showing of Hamilton, but that's (surprisingly) not the best part. After the show was over and it was time for Schumer to pay her $77 tab, she went above and beyond by adding an extra $1,000 for her bartenders.
In total, there were six bartenders and they split the sizable tip amongst themselves (meaning that they each went home with about $167). Madeleine DeJohn was one of them and she posted the receipt as evidence on her Instagram, writing, "And then @amyschumer comes into your work and does something amazing #hamilton #amyschumer"
DeJohn revealed to the New York Daily News that Amy Schumer has always been super wonderful and generous when she's visited their theater in the past – but this time, she outdid herself by gifting them the largest tip they've ever received.
"I've been there, I get it," Amy said, according to Madeleine, when the bartenders went to thank her. Based on the fact that the comedian has left behind thoughtful tips before, we definitely believe her. Though, it does seem as though she's continuing to raise the bar because, last time, she reportedly left a $500 tip for a $49 meal.
After hearing that her random act of kindness has spread across the Internet, Amy responded to the news in the best way by tweeting:
She makes us laugh. She makes our hearts grow at least three sizes. Honestly, what's not to love about Amy Schumer?!