Looking back at these Guess Girls from the '90s will make you feel nostalgic and inspired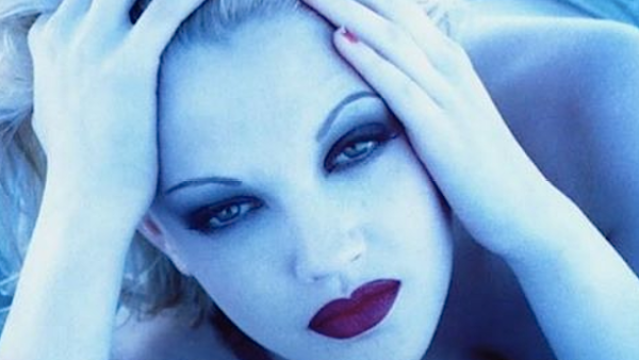 Ever since the Marciano brothers launched the brand back in 1981, Guess quickly became a household name synonymous with trendy denim apparel and sexy advertising. Even if you don't regularly leave the house wearing a Canadian tuxedo entirely made of Guess clothing, it's likely that images from the iconic Guess Girls advertisting campaigns have etched themselves into your memory.
Throughout the last 30-plus years of advertising, Guess has helped launch the modeling careers (and boost the acting careers) of some of the most globally-recognized models in the biz while somehow making jeans look sexy. This is particularly impressive, because for many of us jeans are oppressive and stiff and anything but sensual.
https://www.instagram.com/p/BFOdORAGgor
While the recent campaigns have included expensively laid-back images of Gigi Hadid and sunny pictures of Hailey Baldwin letting her hair down, the Guess Girls of the '90s were some of the most memorable to date.
With everyone from a fresh-faced Drew Barrymore to the late Anna Nicole Smith, the fashion-forward Paul Marciano knew how to pick people that would boost the brand's image of youth and adventure while generously benefiting from the gig themselves.
So without further adieu, here are some of our favorite Guess Girls from the '90s.
1. Claudia Schiffer
In an interview with WWD, the Guess chief creative director and co-founder Paul Marciano shared what he looks for most in a Guess Girl:
"Since the day we started Guess, the brand has always stood for young, sexy and adventurous, and it is these same qualities that I look for in the models that become Guess Girls."
Few fit the Guess mission better than the world-famous model Claudia Schiffer, who starred as a Guess campaign girl in 1989, 1990, and through the early '90s.
2. Naomi Campbell
https://www.instagram.com/p/BBGm2O7ICRl
The ageless Naomi Campbell was recently featured in a new Guess ad alongside A$AP Rocky, but long before that she was featured as one of the iconic Guess girls in the early '90s. In an interview with WWD, Campbell shared her initial excitement when she was asked to be a Guess girl, and her love of the brand:
"I had always loved the Guess images and I was so excited to do it because it was also the first time I went to Brazil and Rio and to be the 'Girl from Ipanema' for a day was a dream. I was in heaven!"
She certainly looked as natural and heavenly as she felt.
3. Eva Herzigova
In an interview with WWD, the model shared how the 1992 ad campaigns she starred in transformed her into a modern Marilyn Monroe, and she played the part with a conviction that showed in every image:
"Those ads always looked like movie stills — black-and-white and full of emotions and life. Paul Marciano had a great concept and has done an amazing job for how long now? 30 years."
Her ads really do look like stills plucked out of a high-drama film.
4. Anna Nicole Smith
The late Anna Nicole Smith was perhaps one of the most memorable Guess Girls of the 1990s, both for her glamorous images and the ways in which it captured her larger-than-life personality.
She looks too focused to even notice the handsome man smooching her, which we respect.
https://www.instagram.com/p/BLNM4LcBr-d
5. Drew Barrymore
When Guess featured the former child star Drew Barrymore in the early '90s she was in the middle of her transition into a more serious, adult actress. The series of smoky sea-like shots only helped confirm Barrymore's transition into onscreen womanhood.
Our personal favorites are the images where she's sassily ignoring the male model.
https://www.instagram.com/p/M8j7ppk5_e
6. Shana Zadrick
https://www.instagram.com/p/BLfD3YahLlt
Few models could both penetrate and subvert the gaze of the camera more intensely than Shana Zadrick during her Guess campaign. She also had hair and brows for days.
What is she staring at in the distance?! Could it be decades ahead of lucrative modeling and acting work? Whatever it is, she's enraptured.
https://www.instagram.com/p/BLfFp9zhbiZ
If any set of images can effortlessly create a flowery sense of '90s nostalgia, it's these gorgeous Guess campaigns.