Gucci is becoming more diverse, and we hope other designers follow suit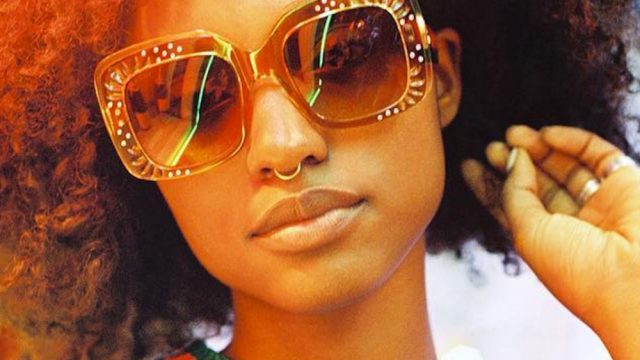 Thanks to a maximalist, vintage-gone-glam aesthetic, Gucci has perched itself as the "it brand" of the moment. Surely you've seen their fur-lined mules on the feet of your favorite blogger and their embroidered Dionysus bags are at the top of many a fashion girl's wish list.
When Gucci isn't busy dressing Blue Ivy, they're making impressive strides to become more inclusive. We like this. We want more of this!
Gucci has announced it will be joining Parks —Liberi e Uguali, a nonprofit that helps brands increase diversity, including gender identity and sexual orientation.
Gucci's president and CEO Marco Bizzari told WWD:
"In the past two years, we have implemented a complete turnaround of our company, following our mantra of being the voice of self-expression. Attracting, retaining and promoting talent, while celebrating ethnic, age, sexual and gender diversity, sexual orientation and gender identity across the company, is our mission, which is completely consistent with the vision of our parent company, Kering.
Gucci is the first luxury brand to join Parks, but they're certainly in good company. The Italian organization also works with Ikea and Johnson & Johnson. (Wow, we've suddenly just become in the mood to stock up on Swedish meatballs and baby lotion. Wonder how that happened?)
It looks like Gucci's new pledge toward managing diversity will extend to the catwalk. About three weeks ago, they posted a series of model casting videos featuring models of African descent on their Instagram page. Could an all-black runway be on the way? We hope so!
Hopefully, this will be another one of Gucci's trends that spreads like wildfire. We can think of quite a few other fashion houses that could stand to be a bit more inclusive.