Guatemala's sole museum of contemporary art is coming to L.A., and it only fits four people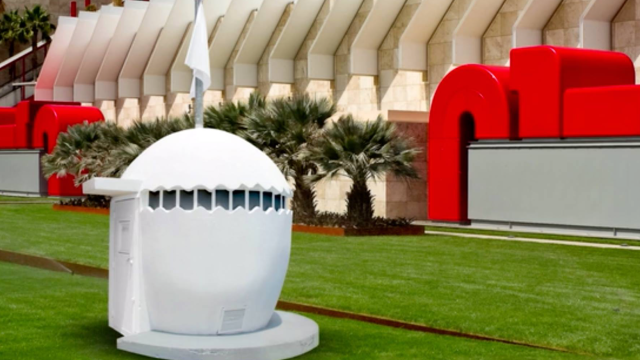 There are museums, and then there is NuMu. NuMu, also known as Nuevo Museo de Arte Contemporáneo, is not merely Guatemala's only museum of contemporary art, but it's also the world's smallest. Fitting up to four people at a time, the egg-shaped space is 8.2 x 6.6 feet — a size that may seem inaccessible to other museums, but not to NuMu.
NuMu — which is actually shaped like an egg because it was previously owned by an egg vendor — is making its way to California, with a few stops in between. Since the museum is open 24/7 and is totally free, it will be making many people happy, and educating them along the way.
To finance its travel, NuMu began a Kickstarter to help fund its mission of visiting different areas in Guatemala, Mexico, and California, with the goal of parking at LACMA between September 2017 and February 2018.
The museum's latest exhibition is a sound installation by Guatemalan artist Joaquín Orellana. Thanks to the 3,000-mile journey the egg-shaped museum will take, awareness will be raised for Latin American artists such as Orellana, and necessary creative dialogue will also be fostered in the artistic community. Plus, since Los Angeles has one of the largest populations of Guatemalans in the United States, ending at LACMA will hopefully add to this conversation.
If you want to see this mini museum yourself, then make sure to donate to the Kickstarter! You only have until July 7th to fund it, so hurry, because we have a feeling this will be egg-cellent.