There is some AMAZING "Guardians of the Galaxy" news and we never saw it coming!
Vin Diesel has a lot more to say than "I am Groot." The actor, who plays the adorable talking tree in Marvel's Guardians of the Galaxy, accidentally spilled the beans about the superhero team joining the Avengers in the upcoming movie Avengers: Infinity War.
Even though we previously reported the Guardians/Avengers crossover probably wouldn't happen because of James Gunn's Facebook comment, we're so glad Diesel let it slip that the superhero mash-up is totally on.
This mash-up is going to be insane, and we never saw it coming!
During a Facebook Live video on Friday, the Fast and the Furious franchise star teased that his goofy yet lovable team of superheroes will join the third Avengers movie. We can't wait for Chris Pratt and Chris Evans to share the big screen. Swoon!
Diesel said it's "incredibly exciting" that the Avengers and the Guardians are planning to join forces. He added that his Facebook Live audience was "told before everybody."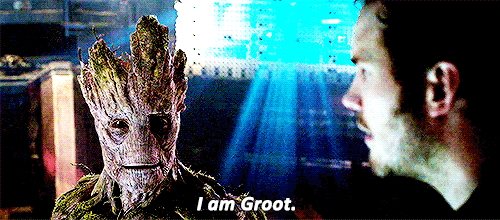 When you think about the Guardians of the Galaxy storyline, it's easy to assume that the mastermind behind everything is Thanos. The first Avengers teased the villain, and Guardians of the Galaxy revealed he played a major role in Ronan's evil plan.
Fox News points out that the third installment of the Avengers franchise will most likely bring together several Marvel characters from across 18 films.
Before we see the Hulk, Captain America, Iron Man, Thor, Black Widow, and Hawkeye share the screen with the Guardians superhero crew, Guardians of the Galaxy Vol. 2 is scheduled to hit theaters on May 5th, 2017. Infinity War is set to release on May 4, 2018.