I tried massaging my face with a crystal for a week to see if it would improve my skin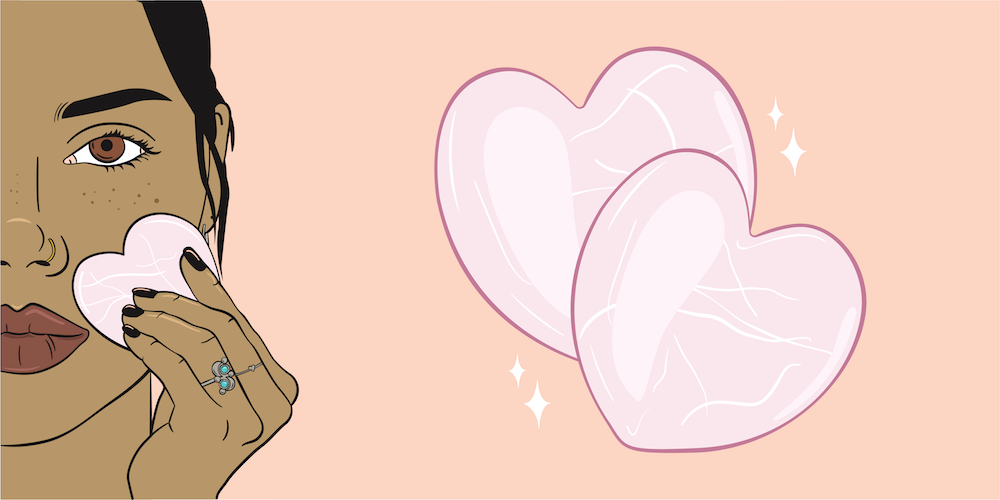 There's no denying that crystal facial rollers are practically mainstream nowadays, as tons of amethyst, jade, and rose quartz rollers are available at stores like Nordstrom, Ulta, and Macy's. And now, gua sha, the ancient Chinese beauty tradition also known as scraping or coining, has emerged as another popular anti-aging method. Brands like Kora Organics and Skin Gym offer special sculpting stones that are meant to work as tools for gua sha.
If you are wondering what gua sha exactly is, Dr. Elizabeth Trattner, Doctor of Chinese and Integrative Medicine, explains that gua sha has been part of traditional Chinese medicine practices for thousands of years, and is used to help relieve tension and boost blood circulation throughout the body.
"Gua sha is broken in two words: gua, the tool to scrape the skin, and sha, the redness that appears from the scraping," Dr. Trattner tells HelloGiggles. Tools like horn, stone, and jade were initially used to scrape the skin, she explains, and alleged benefits of gua sha include increased microcirculation and improved respiratory function.
Dr. Trattner suggests that gua sha is now becoming very popular now because of the dramatic effects it can have on the appearance of your face.
Board-certified dermatologist Dr. Debra Jaliman, M.D. also points out how using sculpting tools like this can actually be quite beneficial and anti-inflammatory for your skin.
"Anything that improves your circulation is beneficial," Dr. Jaliman tells HelloGiggles. She explains that stimulating the muscles with this type of technique helps to bring oxygen to that area, which helps with anti-aging because collagen production improves with the increase of blood flow.
To see what the fuss behind gua sha is all about, I grabbed the Kora Organics Rose Quartz Heart Facial Sculptor ($58) and got ready to start my sculpting journey. Below is more on how the technique works, and of course, what kind of effect it had on my complexion.
Day 1
To successfully start my gua sha technique at home, Dr. Trattner advised me to proceed with caution because many people don't use these tools correctly.
"Unfortunately there are many bloggers and influencers that are literally using gua sha tools like a windshield wipers on their face," she explains. "They do a huge disservice to the amazing practice, as it can make things worse by pushing lymph and blood to the center of the face."
Dr. Jaliman also wants to make sure people are educated about the risks associated with sculpting tools. For instance, if you're someone with sensitive skin (or a clotting disorder) you may want to go with another technique. You'll also want to keep your sculpting tool clean, as contamination can occur if a blood vessel bursts during your massage.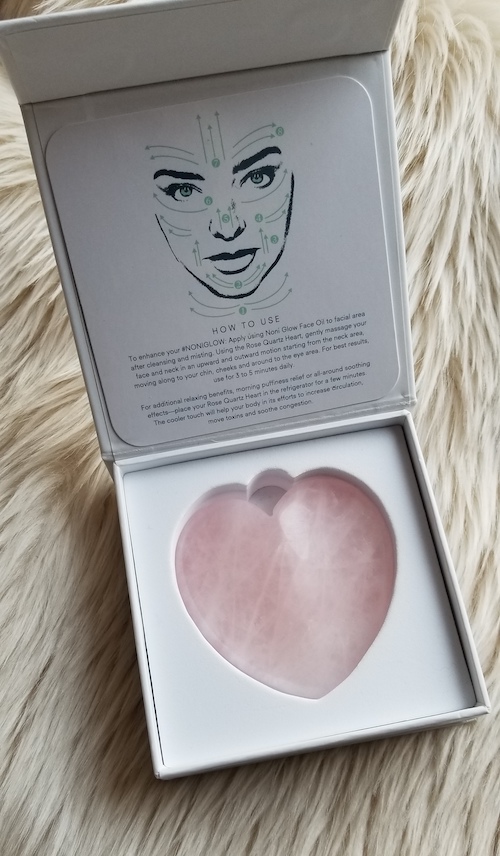 With all of this in mind, I made sure to follow the instructions provided with my Kora Organics sculptor carefully, as I didn't want to cause my face any distress. Following the helpful visual provided with the kit (plus an awesome tutorial video on Kora Organics website), I started by applying the brand's  Noni Glow Face Oil onto a cleansed face.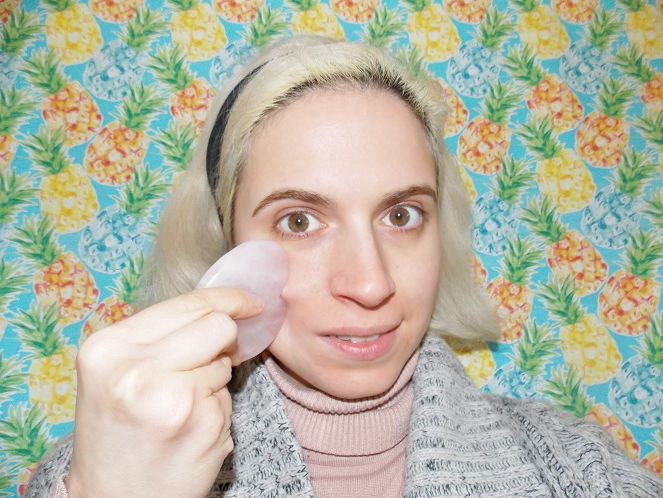 Next, using my tool, I began carefully massaging my skin in upward and outward strokes starting from the neck, moving along the chin, cheeks, and around to the eye area. The process was fairly easy, as the guide tells you how many strokes you need to complete.
However, you'll definitely want to make sure your strokes go upward and outward, so you don't accidentally push lymph and blood to the center of your face, like Dr. Trattner warned.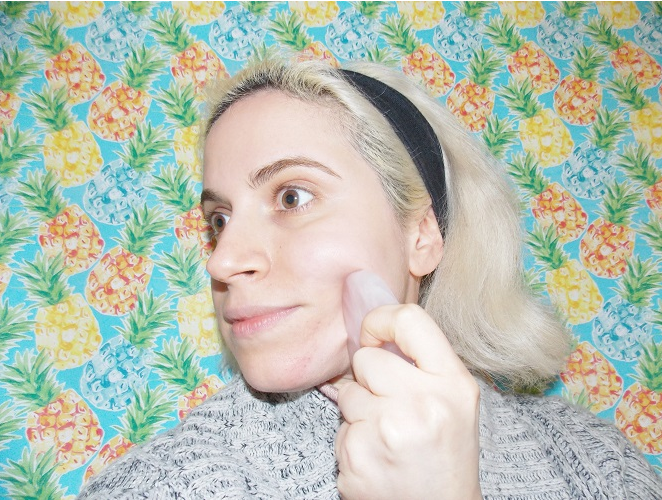 After a good three to five minutes, my face definitely felt a little more energized than before. Hopefully, this meant good things were ahead.
Day 2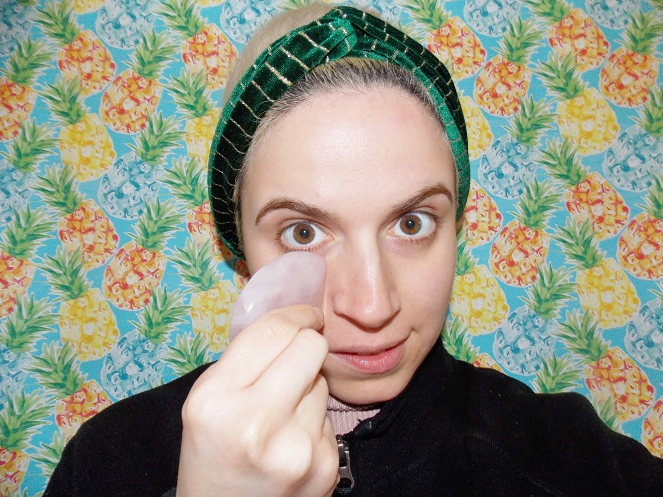 I really liked how easy the sculpting tool was to incorporate into my routine. Not only did it help me feel like I was starting my day off on a positive note, but it also made my face feel like it was treated to a boosting workout you can't get with a traditional gemstone facial roller.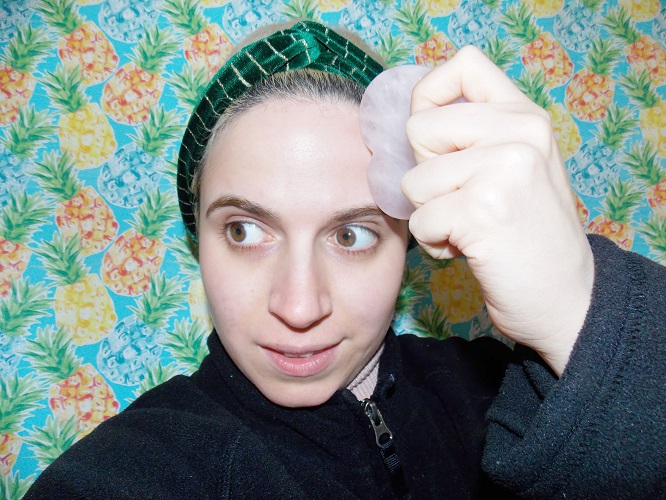 Of course, I didn't notice any immediate anti-aging effects after a good five minutes, but it definitely felt great to use on my eyes after a long night's cry. Perhaps I should try storing it in the fridge to see if it can be used in lieu of the facial ice roller I have tucked away somewhere in my overcrowded freezer.
Day 3
Still gliding effortlessly on my skin, my sculpting tool has been quite helpful in depuffing and contouring my face and neck so far. This comes as a big relief, especially since ugly "tech neck" lines are starting to form on my neck, and I'll admit that I have not really invested in the right night cream to help treat them just yet.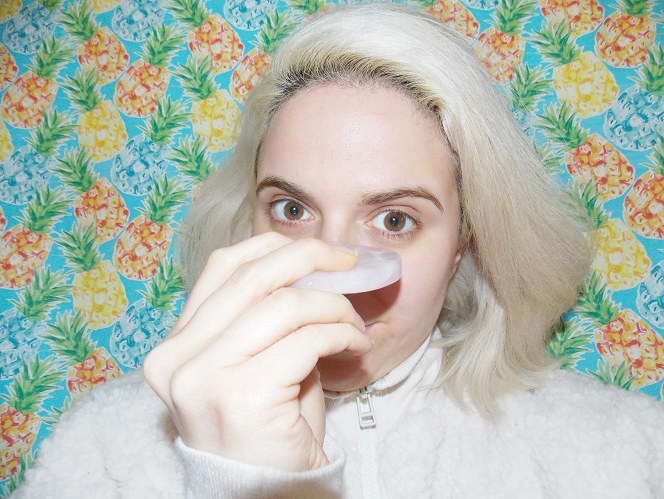 At this point in the experiment, I will say that the combination of facial exercises and using a little bit of oil has been a godsend for my complexion. Not only does it look radiant and feel smooth, but the skin underneath my chin feels a little tighter than before. This, of course, could definitely be a placebo thing, but it feels awfully nice to work out parts of my face that never really get any TLC.
Day 4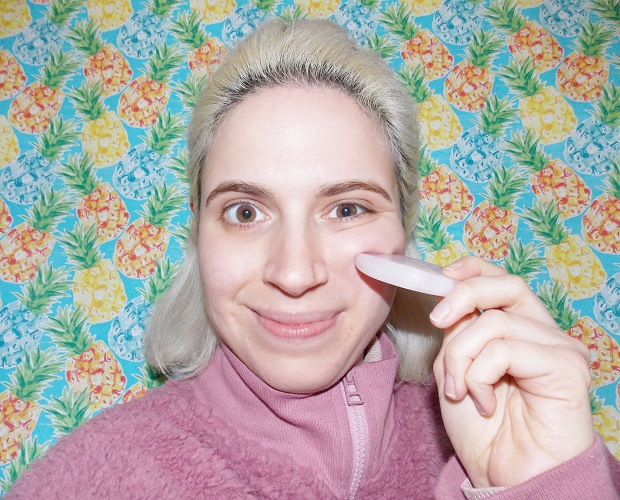 Having acclimated to my sculpting routine, I decided to see if using my tool two times a day would make any sort of difference. Sculpting once in the morning and once before bed proved to be a nice skin-boosting experience, as my facial muscles definitely felt like they were getting a workout. However, I was sure to not go over the five-minute limit, as I didn't want to overwork my face.
Again, I haven't noticed any fine lines or wrinkles starting to fade, but my dark circles are slightly diminishing. Of course, this could be the whole placebo thing again, but any sort of relief for this light sleeper is welcome.
Day 5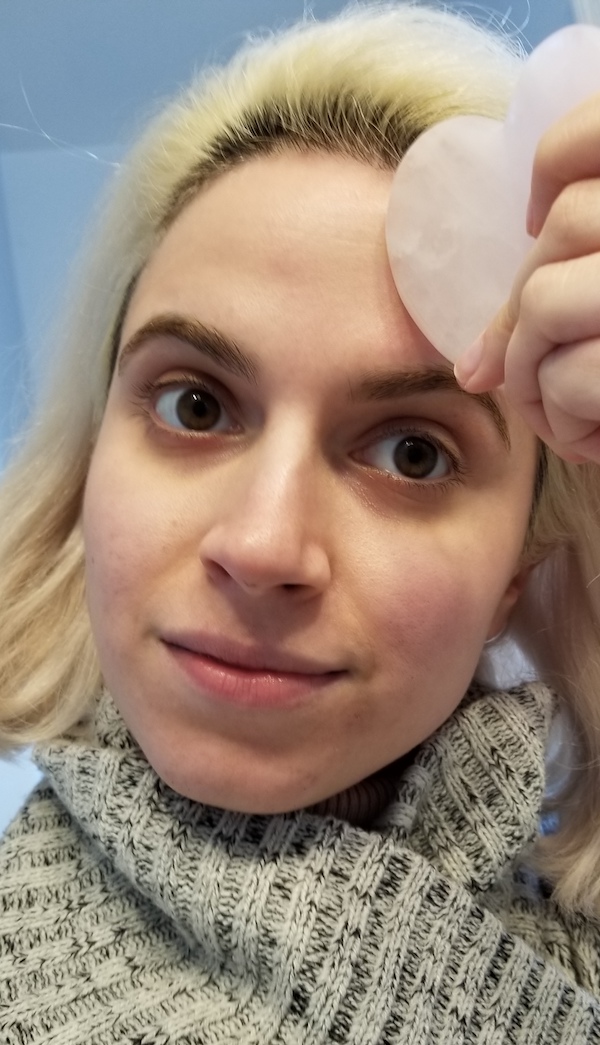 By day five, I came to the realization that I would probably be using the tool daily going forward, since it's easy and quite fun to use. However, with that said, it's important to be patient with it like you would with any anti-aging wrinkle cream or serum, as it's something that won't magically work overnight.
But that's not to say that it's definitely going to drain any puffiness pretty quickly, as I've already noticed it has a pretty powerful effect on my bags and dark circles. I really can't wait to see what kind of results I see in a month.
Day 6
In my opinion, day six proved to be very similar to day five. However, I noticed that my pore size has improved since using this tool twice a day. It's important to mention the fact that I use pore-shrinking makeup and skin care products, but I definitely would like to think that my roller has something to do with it as well. Perhaps this is the result of chilling my sculpting my tool in the fridge, as it really soothes my face after a long stressful day.
Day 7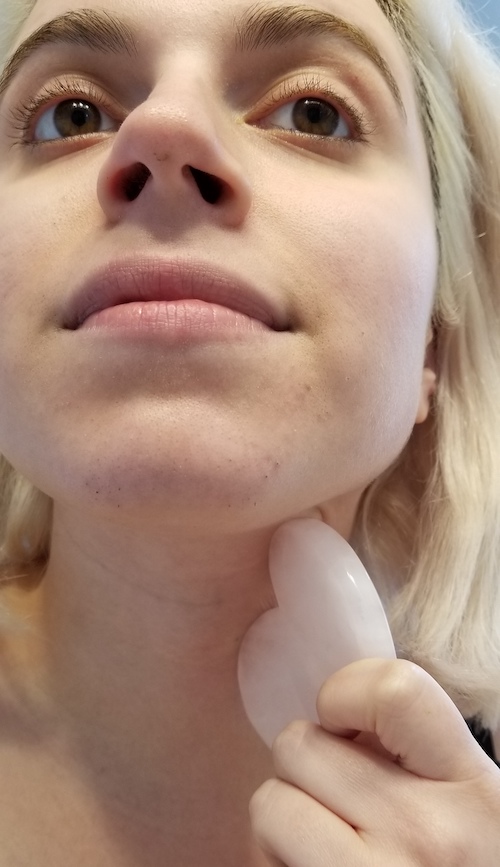 Although this is the final day of my experiment, I will say that I really liked using my gua sha sculpting tool. Doing so really helped give my facial muscles a necessary workout, gave my face a natural glow, and even started to take the edge of my never-ending dark circles.
Final thoughts
I will be using this tool daily going forward, as I am beyond excited about what kind of progress it will bring about in a month. I can only imagine how the stubborn lines on my forehead will look later on. Overall, I really liked my experience with my Kora Organics gua sha sculpting tool, as I felt like it gave my anti-aging creams, oils, and serums a helping hand.