A grown woman reviews her love of Shawn Mendes, his "MTV Unplugged" performance, and his signature fragrance
There is a Before Shawn Mendes and an After Shawn Mendes. It will hit you out of nowhere, leaving you in stitches. You're driving home, thinking about grown woman things like taxes and tacos, when suddenly the voice of a teen angel drifts through your car's speakers. You're captivated by the fact that yes, he can indeed treat you better. And why yes, Shawn, I have been spending time in this wrong situation. Thank you for pointing that out and giving me the clarity I need to make some tough decisions.
Every time I listen to one of Shawn's songs, it feels like the first time. Mostly because, every time, I forget how old he is and subsequently have to google his age. Currently, he is 19 years old, and as someone who is a few years older, I find myself incredulous at the fact that he just gets me. Mendes knows what I did last summer. He reminds me that people love it when I just don't care, when I dance like nobody's there.
But seriously — though I joke that I've caught feels for Shawn Mendes and his silky, silky voice — deep down, I am completely earnest in my affection. I am a Shawn Mendes fan, baby. And as such, I did what any sane woman would do: I had his eau de parfum spray sent to me and requested tickets to his taping of MTV Unplugged. In fact, I wore Shawn's perfume to his taping of MTV Unplugged. Because there's no such thing as too much when you're listening to a performance that includes lyrics such as, "Consuming all the air inside my lungs / Ripping all the skin from off my bones / I'm prepared to sacrifice my life / I would gladly do it twice."
A fragrance review.
false
I want to make it known that this fragrance is unisex — because Shawn knows that gender is a social construct. In other words, everyone can smell like "[Shawn's] passionate journey as an artist and the soulful authenticity of his music." This involves a floral-woody combo featuring notes (not the musical ones) based on Mendes' Canadian roots — we're talking McIntosh Apple and Sugar Maple Accord here. I described it to a friend as a "vintage candy shop nestled in the throes of the Canadian wilderness."
The fragrance is enjoyable and unoffensive, much like Shawn Mendes himself. And I was surprised to see how many people were interested in its scent when I announced on Twitter that I had it in my possession (several people slid into my DMs that day, because Shawn pulls us in enough to keep us guessing).
The best part of this fragrance was, by far, when I got to wear it to see Shawn perform live…
A performance review.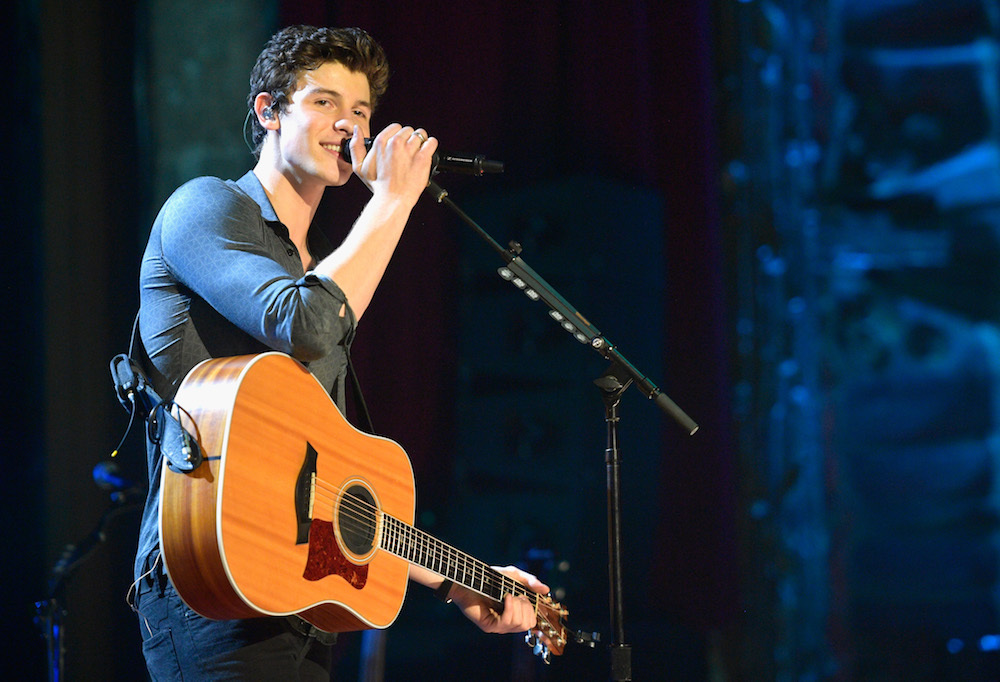 With fellow Shawn lover, and HelloGiggles' Assistant Entertainment Editor, Molly Smith, by my side, I ventured into the World of Mendes. Together, we explored what it means to be grown women who feel a very-real bond to a young man with the voice of a sea siren.
Amidst a crowd of young adults, Molly and I found ourselves pulled in to what can only be described as a divine experience. Because Shawn Mendes is talented, and knows how to work a crowd. In between his mellifluous sets and screams that would put any horror flick to shame, Shawn would say adorably relatable things like, "It's hot," "I have a lot of eyebrow sweat," and "I'm not used to all these cameras being around."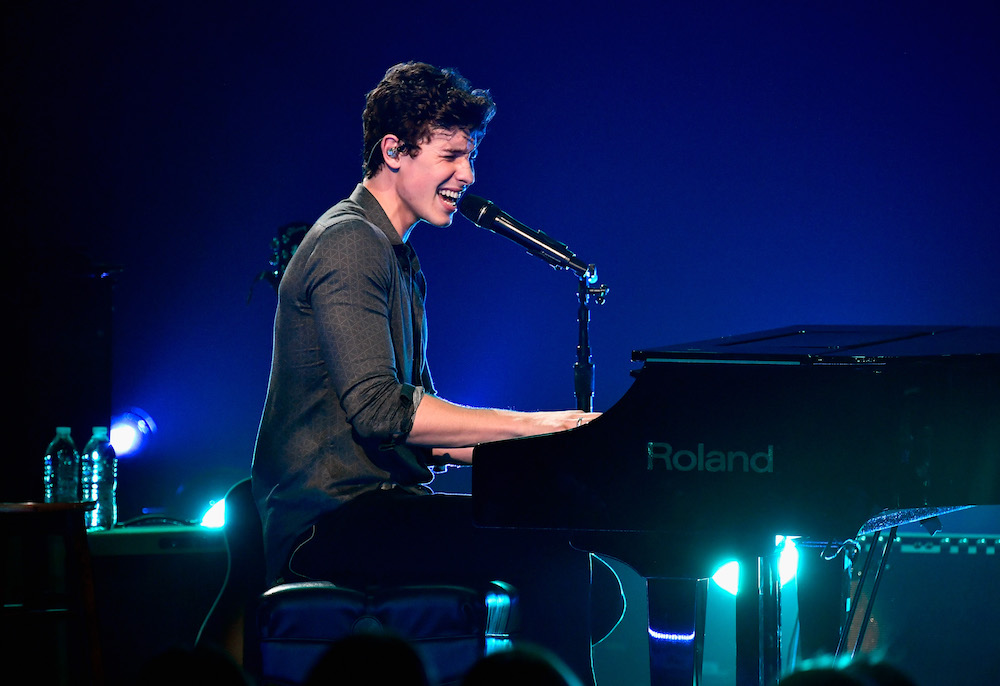 MTV was celebrating the return of its MTV Unplugged series, and they sure did it right by having Shawn Mendes as their very first guest. Because, I will say it again, boy is talented. To see for yourself, you can watch the performance on Thursday, September 8th at 8 p.m. ET/PT.
Just a taste: