What is the deal with overplucked eyebrows not growing back?
In recent years, thick eyebrows have proved to be in, thanks to bushy-browed celebrities like Cara Delevingne and Lily Collins. The look is still going strong — microblading, the semi-permanent tattoo technique that helps give the appearance of thicker brows popped up this year, and as proven by Benefit's extensive new brow collection, cosmetics companies are focusing on the eyebrow more than ever before.
But what about those of us who were barely born with brows or overplucked them in the '90s when extremely thin, silent film star brows were all the rage? What are WE supposed to do? 
We talked to Chicago-based hair loss expert, Dr. William Yates, to find out if those of us who have ever gone tweezer-crazy still has hope for fuller brows. Evan Rachel Wood, you'll want to hear this, too.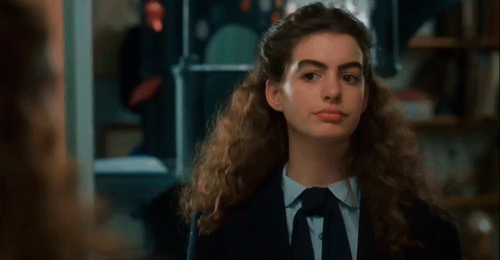 Does eyebrow hair change as we get older?
Dr. Yates says all of our hair changes as we get older and is related to "hormonal changes in our bodies." Oh, those hormones! They're the same reason why we get those wild little chin hairs that pop out of nowhere.    
Why doesn't it seem like eyebrows don't grow back the same as before they were overplucked?
Unfortunately, if the hair isn't growing back to its pre-tweezed status, "damage to the hair follicle was done," says Dr. Yates. Basically, frequent removal of hair in the same place can lead to a semi-permanent hair loss condition called traction alopecia. Once that happens, it gets harder to revert to your old brows. But before you freak out, there IS some hope.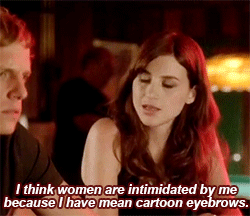 Is there anything we can do to help them grow back?
"Although not indicated for eyebrow growth, Latisse (bimatoprost) for eyelash growth does seem to assist with eyebrow growth," explains Dr. Yates. Grab us some of that Latisse, ASAP!
What is the deal with brow serums?
"I'm really not as familiar with brow serums," says Dr. Yates, before adding, "Several of my patients have mentioned recently that they have experienced improvement with the Rapidlash Eyebrow Enhancing Serum, which contains polypeptides, amino acids and other ingredients." 
Does biotin help the growth process at all?
"Probably not unless you have a true biotin deficiency in your diet which is very rare in the United States," Dr. Yates explains, before suggesting eyebrow hair tranpslantations as an option. "They can be a permanent solution to areas where the eyebrow hair is thin." Guess that saves us money on vitamins, at least!