How to win over your mom with video poetry this Mother's Day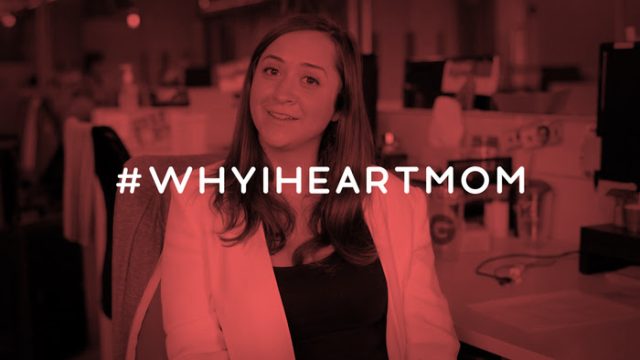 https://www.youtube.com/watch?v=2-86jsgE_rI
Moms are the best. When we were kids they kissed our boo-boos, helped with our homework, and tucked us in at night. Now that we're older, we turn to our moms for advice on everything from dating to how to do our taxes. And for all of those reasons (and more!), we want them to have the best Mother's Day ever.
What do you gift the woman who gives you the world every day? Flowers are nice and jewelry is thoughtful, but your mom deserves the very best. You want to get her something memorable and heartfelt, and we know just the thing: a poem. But not just any poem—one that could also win you $10,000 in Groupon Bucks.
This year, Groupon is hosting the Why I Heart Mom Poetry Contest. It's a video poetry contest that does double duty: celebrates our awesome moms and gives us the chance to win her a ton of Groupon Bucks. Those Bucks would make for a bunch of great gifts, too. Just think of all the cool things she could do with the winnings: splurge on a gourmet meal, try out a new exercise class, treat herself to a spa day (or five).
Here's how it works: Complete your Mad Libs-style poem (which you'll find here) and record yourself reading it aloud. Then, share it on Twitter or Instagram with #WhyIHeartMom and get your friends to Like it. The top 5 video poems with the most Likes will be finalists, but only one video will take home the grand prize—$10,000 in Groupon Bucks! That's $5k for you and $5k for Mom. The contest will end at 12AM on May 6th, and the winner will be contacted that same day.
Here's a sample poem to get your creative juices flowing:
Here's another option:
Or, of course, you could always go short and sweet:
Don't forget to make your poem unique to your mother/daughter relationship!
A video poem really is the perfect Mother's Day gift. Yes, there's some serious Groupon cash at stake here, but even if you don't win, the poem is still a touching work of art that will melt Mom's heart. It's basically the adult equivalent of a cement handprint stepping stone, and she's guaranteed to love it. What are you waiting for? Pick your words and share your video with #WhyIHeartMom for a chance to win the ultimate prize. Click here to enter!