James Gunn was the reference for dancing Baby Groot, and our hearts just burst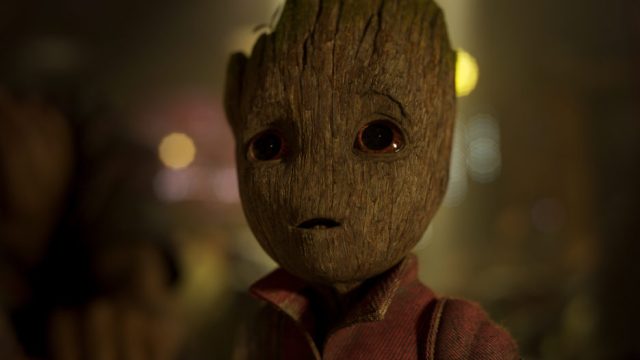 If you were wondering where Baby Groot got his sick dancing moves  in Guardians of the Galaxy Vol. 2, you have James Gunn to thank — and not just because he directed and co-wrote the film. Rather, Gunn was the actual reference for Groot's adorable opening dance.
Gunn posted a clip of himself dancing in near-perfect unison with the beyond-cute Groot last week, and you know what? Our hearts actually melted.
Today, he's posted another video, and here we thought we couldn't love Gunn anymore than we already do…
He also provided some details about how the sequence came together, explaining that he filmed three different versions of his dance at three different times to prep. Also, a lot of the dance was made up on the spot.
Best of all, he addressed whether he was dancing as himself or in character, the answer being in character.
"I think you can see clearly in this video I'm trying to move my body [in a way] that works for a little tree more than what I'd be dancing like in a nightclub in L.A.," he wrote in his caption.
That may be the case, but isn't it fun to imagine him dancing like this in a nightclub in L.A.? That's rhetorical because of course it is, so we're just going to imagine those are Gunn's ~actual~ moves.