Whoa, this '60s groom looks *just* like Matt Damon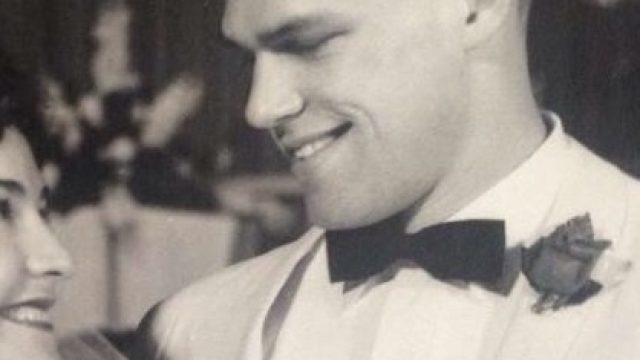 Guys out there? If your doppelgänger happens to be a young Matt Damon, consider yourself lucky. Reddit user coffeeandtrout recently posted a photo on r/oldschoolcool, otherwise known as the best subreddit for vintage pictures and nostalgic memories, of his Dad on his wedding day. This picture is pretty great for multiple reasons.
First, his Dad and Mom look so incredibly happy.
Second, even though the photo is in black and white, it's clear that they managed to match.
Third, his Dad looks just like Matt Damon.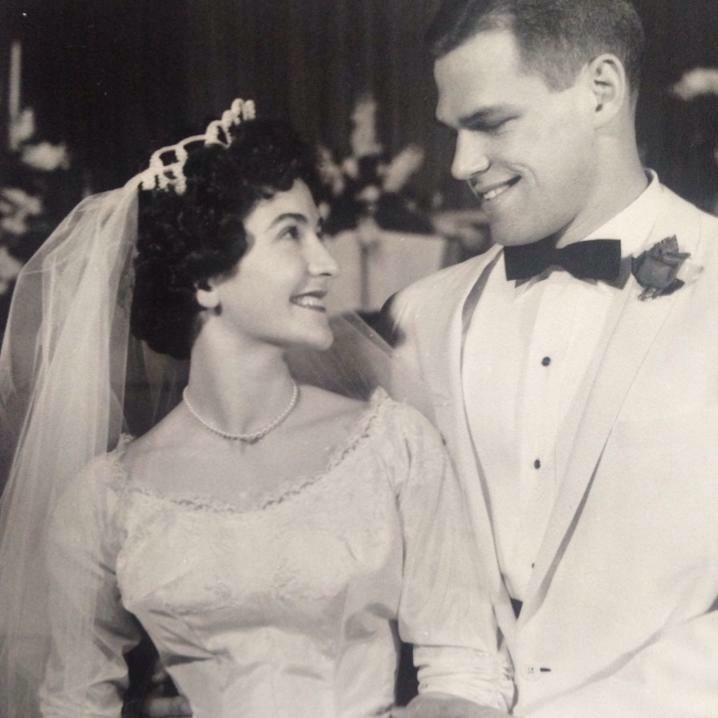 Now, if you're fresh from watching Jason Bourne in theaters, or maybe you finally caught The Martian this weekend (good film, am I right?) let's redirect you back over to this fantastically amazing video, which shows Matt Damon on film throughout his career.  Yes, he was on film when he still had quite the baby face.
https://www.youtube.com/watch?v=4matGxqh6uE?feature=oembed
Still tough to see? Well, let's pull pictures of coffeeandtrout's now surprisingly internet famous father, and a Bagger Vance-era Damon.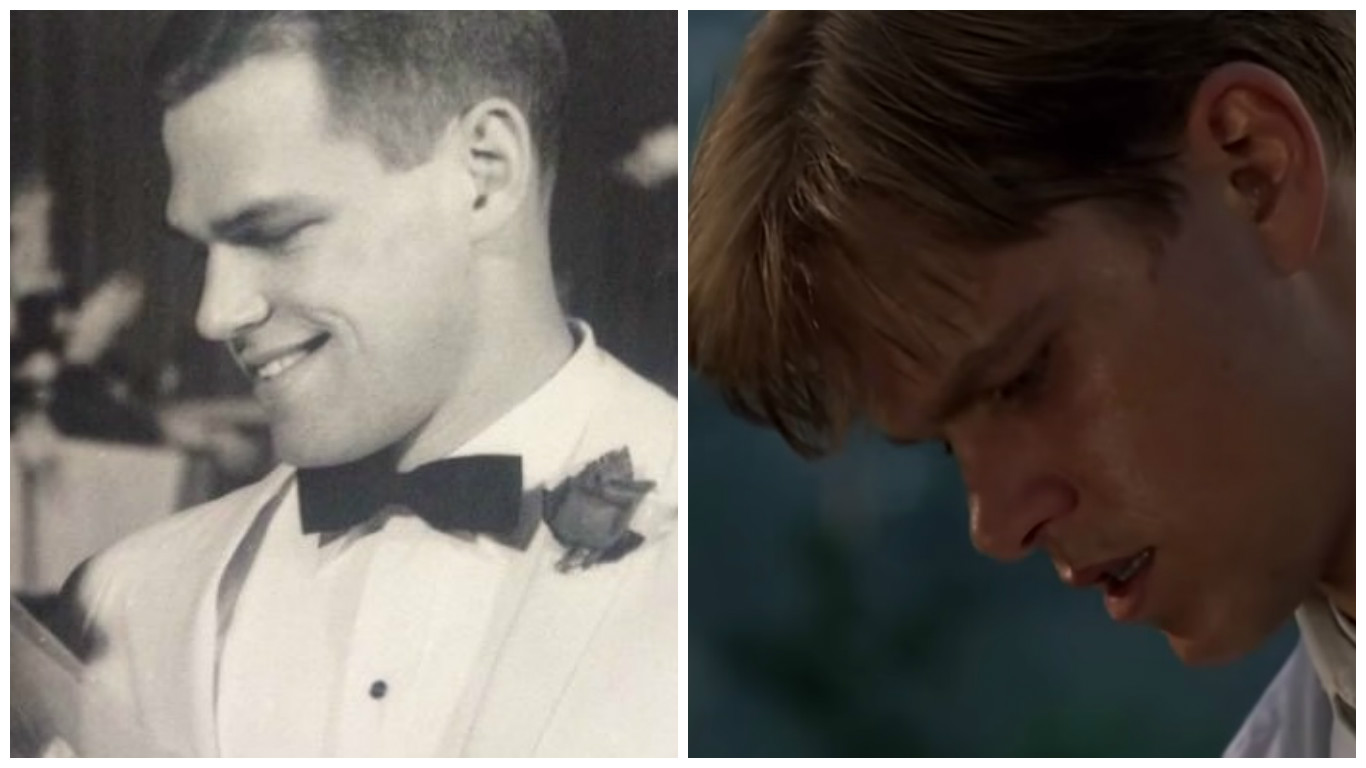 Even fellow Reddit users were convinced.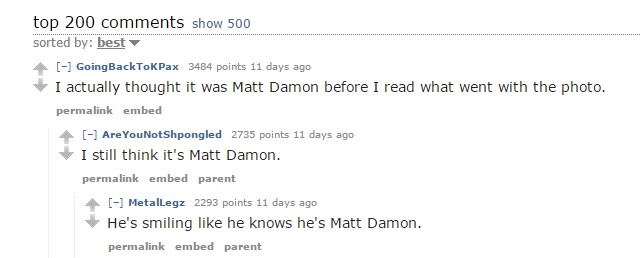 Of course, more questions were asked. Y'know, just to make sure that his father wasn't actually Matt Damon. For example, one was about his father's height.
"He was 6', now maybe 5'11". And Mom was 5'3". I think she had heels on," coffeeandtrout said.
(Damon is predicted to be about 5'10", for the record.)
He also noted that his Mom, quite the beauty, had unfortunately passed away — but without a doubt, her and her husband — who may or may not be a big-time celebrity — were absolutely in love.
So, whether or not this Dad is truly Matt Damon in disguise, one thing's definite — in coffeeandtrout's eyes, he's not Jason Bourne, but "still a hero to me." Anyone else feel a sudden warmth in their heart?