Several dating apps are reportedly working on a way to alert you if you've been exposed to an STD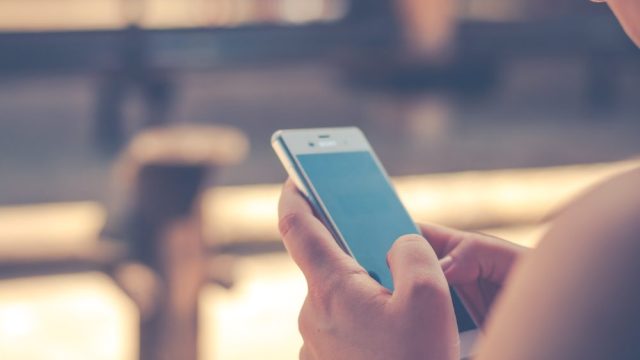 It's easier than ever to meet potential romantic partners thanks to the wealth of dating apps on the market. And while they provide tons of benefits (despite our frequent complaints), there are also safety risks — including contracting STIs and STDs. However, certain dating apps, including Grindr, are reportedly working to change that by adding a feature that will notify users if one of their partners has been diagnosed with an STD (while keeping the identity of the person diagnosed anonymous).
Heidi Bauer, the Chief of STD Control at the California Department of Health, and Dan Wohlfeiler, Director of the health organization Building Healthy Online Communities (BHOC), spoke to Mashable about the innovative effort. BHOC, which was founded in 2014, has long worked with specific dating apps to help prevent the spread of HIV and STIs, and one of its key initiatives has been working toward this notification system.
Wohlfeiler told Mashable that the developers behind Grindr are currently considering the feature, but nothing has been made official yet. However, Wohlfeiler said that the system will probably work by linking users to other (anonymous) notification services that are already in place. But he added that an internal alert system had also been discussed.
Jack Harrison-Quintana, director of Grindr for Equality, confirmed that the app does work with BHOC on "STD-related notifications," but he added that the company couldn't comment further.
"We are exploring several additional sexual health-related features for our application," he told Mashable. "However, at this time, we are not disclosing further details around this project."
Two other apps that partner with BHOC have already taken similar measures.
There's still not much information available about this potential new notification service. But even so, finding a way to tell users when they're at risk (while maintaining the anonymity of the person who is diagnosed) is a huge step toward making dating safer for everyone. Maybe other apps, like Tinder, will take a page from Grindr's book? Regardless, we hope to see more about this feature soon.