Grimes Shared a Photo of X Æ A-12, and Of Course He's Learning About Space
In Grimes' words, babies "do have taste."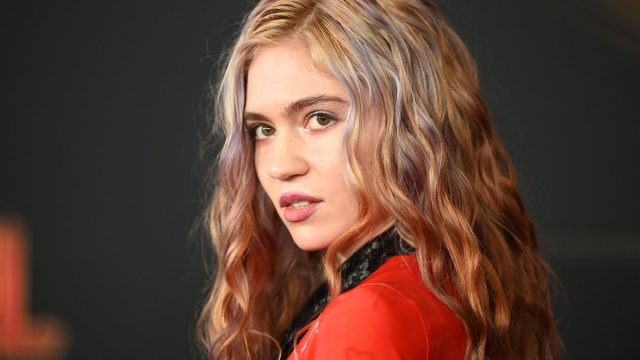 Young X Æ A-12 (pronounced X-Ash-A-12) appears to have a bright future ahead of him. Grimes shared an image of her and Elon Musk's uniquely named baby boy on her Instagram Story on Monday, showing the nearly 7-month-old reading about space. Like father, like son.
Musk is the CEO of Tesla and founder and CEO of SpaceX, a space exploration and rocket company, so we figure the multi-billionaire might have had a hand in picking out his son's reading materials. The book that Little X (the more simple nickname Grimes uses for her son) is reading shows information about the Hubble Space Telescope and playfully illustrated galaxies. He's also practicing his studies in an on-theme star printed onesie, so it looks like we have ourselves an early image of the next big space engineer.
Grimes shared the photo with a simple pink heart emoji.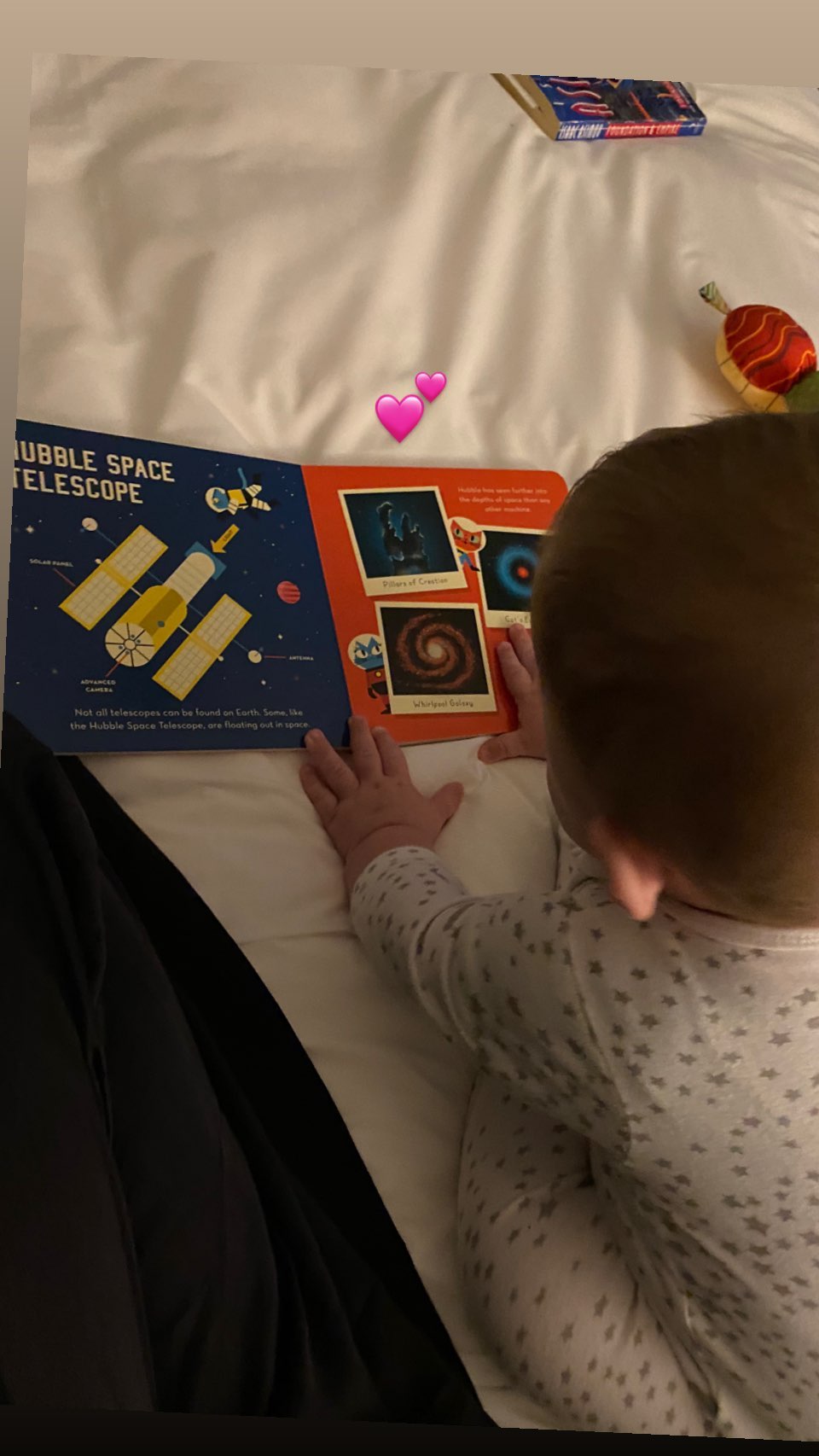 Along with his developing penchant for space, Little X is apparently also into "radical art," as Grimes told The New York Times in late October. Instead of exposing her baby boy to stuff made for babies that is "really just creatively bad" and "aimless crap," the "Oblivion" singer wants to introduce him to a wider range of media.
"I've watched Apocalypse Now and stuff with my baby," she said. "He's into radical art. Like, he just actually is, and I don't think it's problematic to engage with them on that level." Grimes even used Little X as a "sounding board" to create an ambient soundtrack (which became the music she used for her Endel collaboration), paying attention to his reactions to various noises.
Grimes also declared that babies "do have taste. They definitely like some things. They don't like other things. They fully have opinions." With a mind for experimental media and the cosmos, X's tastes far surpass ours—which consisted of applesauce and chewing on things—at this age.