Grimes *Tried* to Cut Her Son's Hair, but She's "Not Sure" It Went Too Well
Little X is now sporting a viking-inspired cut.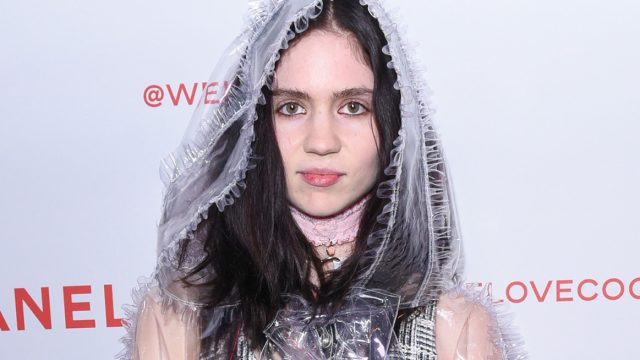 Grimes took some creative liberty with her son's quarantine haircut. The "Violence" singer cut baby X's hair into a Last Kingdom-inspired 'do, and although she's "not sure" if her haircutting skills are up to par, her son is now rocking that viking warrior look and doesn't seem to mind it.
"Haircut inspired by the last kingdom on Netflix which is a masterpiece," Grimes captioned a snap shared to her Instagram story on January 28th. The Last Kingdom is a Netflix series about the tensions between the vikings and the Anglo-Saxons in the 9th century A.D.
To match the hairstyles in the show, Grimes gave X AE A-Xii, which was tweaked from X Æ A-12 after his May 4th, 2020, birth, a close crop on the side with a good helping of length on top. "Not sure this haircut went well but he's Viking now," she wrote in another pic.
Grimes, who shares X with SpaceX and Tesla CEO Elon Musk, has already gotten her son into "radical art," as she told The New York Times in October. "I've watched Apocalypse Now and stuff with my baby," she said. "He's into radical art. Like, he just actually is, and I don't think it's problematic to engage with them on that level."
So, something tells us that little X has also watched The Last Kingdom with his mother—despite the gore and drama. Perhaps he was the one who wanted the viking haircut in the first place.
Grimes and her amateur hairdressing skills may have just inspired a brand new baby trend—viking tots.