This 'Grey's Anatomy' theory is giving us SO many emotions right now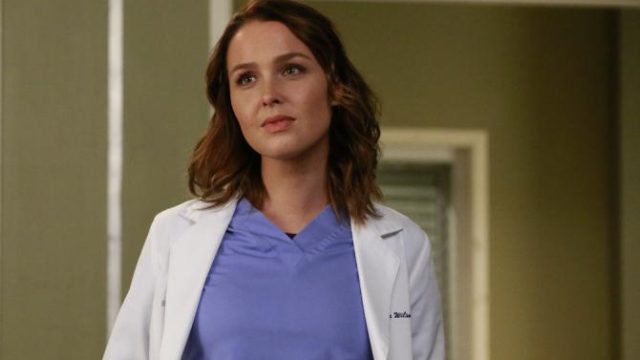 Could one of our favorite surgical residents at Grey Sloan Memorial be welcoming a new baby soon? We're going to say, definitely maybe! Grey's Anatomy returned on Thursday, January 26th, and fans of the show are pretty convinced that Camilla Luddington's character, Jo Wilson is pregnant with Alex's (Justin Chambers) baby.
The winter premiere took us to prison — well, it took Jo, Bailey (Chandra Wilson) and Arizona (Jessica Capshaw) to the prison floor of Tri-County Hospital to help a 16-year-old pregnant prison inmate deliver her baby.
During the visit, Jo's maternal instincts were definitely kicking in as she bonded with and provided support for the troubled pregnant inmate. Then, on the ride home, after being informed of Alex's decision to accept a plea bargain, she insisted that Arizona pull the car over so she could puke on the side of the road.
This left fans thinking maybe she wasn't just nauseous about the news, but had a bit of morning sickness as well! false
false
If that's not enough evidence to support the theory, we know Camilla Luddington is expecting her first child in real life, which would make this the perfect time for Shonda to write her pregnancy into the show.
The possibility of a '"Jolex" baby is beyond exciting! But we know a positive pregnancy test couldn't come at a worse time for Jo. The poor girl has had a rough year and is now unsure of the fate of the man she loves. Needless to say, we're kind of freaking out for her!
One thing we *do* know is Shonda Rhimes is a creative genius and will definitely keep us on our toes this season. We can't wait to see how this unfolds. Be sure to catch Grey's Anatomy THURSDAYS 8 p.m. EST on ABC.