This "Grey's Anatomy" star is expecting her first child and we're SO happy for her
While Grey's Anatomy might not often by the happiest show on TV, it seems that congratulations are in order to to Grey's Anatomy star Camilla Luddington and her partner, actor Matthew Alan, who are expecting their first child!
While Grey's might be filled with enough dramatic twist and turns that it's hard to keep up, real life isn't quite as emotionally draining (hopefully) nor as action packed (again, hopefully). That's why, rather than announcing that she's expecting a baby through some traumatic medical emergency, Luddington, who plays Dr Jo Wilson on the long running ABC medical drama, instead took to Instagram to share the happy news with a Halloween inspired pic.
"I am SO excited to FINALLY share with you all news that ive managed to keep secret for what seems like forever now... I am pregnant!!!!!! This girl gets to be a "cool mom" ha! 😎," she wrote on Instagram.
Omg we're SO pleased for her!! What fabulous and wonderful news.
Explaining why she chose to use a pumpkin to announce the news, the British born actress said that it was because that was how big her belly would get when the baby comes this spring.
" So much love to you all ❤️ And nods of respect to the few of you who guessed right in the past few months- yes I saw your comments on that ellen/me video 💖!! Love, Camilla xxxx" she wrote in the caption.
TOO CUTE. What amazing news!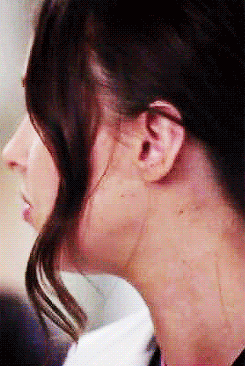 At the moment, it's unclear whether Luddington's pregnancy will be written into the show, but that doesn't mean that it won't be.
In fact, show creator Shonda Rhimes previously teased that Luddington's character, Jo Wilson, has quite the dramatic season coming up.
Fans of the show will know that Jo and her on-again-off-again partner Alex Karev (played by Justin Chambers) have recently split up for the 100000th time after Alex thought that Jo was in bed with the intern, Andrew DeLuca (played by the dishy Giacomo Gianniotti), so he beat the intern up.
The whole reason split stems from the fact that Jo is refusing to marry Alex because…she's already married!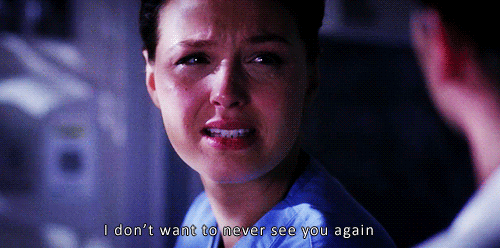 Speaking to Entertainment Weekly, Rhimes explained why they were delving into Jo's past, which involves an abusive ex-partner (who she is technically still married to).
"It felt like it was time to tell Jo's story, and it felt like it was time to tell Jo's story especially in the context of Alex, who he is and how he grew up. Alex is so defined by who he used to be and who he is trying to become, and so is Jo," she said. "This idea that women are often treated in this way is disturbing to me, but it's also very interesting to me to get to tell the story of Jo from this perspective of somebody who has walked away from a past that happened so long ago, and might have to face it again."
Grey's Anatomy is not stranger to its cast members getting pregnant.
The show has previously seen stars like Ellen Pompeo, Jessica Capshaw, and Caterina Scorsone get pregnant while filming the show. However, only Chandra Wilson, who plays the amazing Dr Bailey, had her pregnancy written into the show's second season.
Whether Luddington's pregnancy will get written into the show is still to be determined, but it could add an extra layer of complexity to her character's storyline as it progresses. We'll have to wait and see!
In the meantime, we're so happy for her!
Grey's Anatomy continues on ABC, Thursdays 8/7c.