The First Trailer for 'Grey's Anatomy' Season 17 Just Dropped
ABC also announced the premiere date.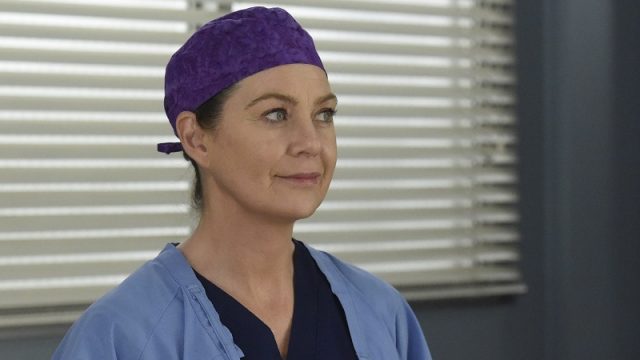 Update, September 18th, 2020, 9:18 a.m. ET: It's finally here: the first new footage from Grey's Anatomy Season 17. Just hours after announcing its release date on Thursday, November 17th—two months away, people—ABC dropped the first trailer for the new season.
In the short, 15-second teaser, there's some recap of where we left off when the coronavirus (COVID-19) pandemic halted production on Grey's Anatomy Season 16. But it's toward the end of the trailer when we get a look at the newly shot scenes. There are tears, there are references to a love triangle, and there's a proclamation of love. Basically, it's so much fans have been waiting for.
Watch the Grey's teaser trailer below:
We know that Season 17 will address the pandemic with the help of real-life doctors, so hopefully, we get a look into some of those new storylines soon.
Update, September 17th, 2020, 4:45 p.m. ET: Season 17 of Grey's Anatomy is coming to our screens in just two months. Today, ABC announced that the medical drama will premiere on Thursday, November 17th, so prepare to return to Grey-Sloan Memorial Hospital soon.
News of the premiere date comes just over a week after Ellen Pompeo shared a behind-the-scenes photo filming Grey's. In Pompeo's masked selfie, the actress dedicated Season 17 to "all who have fallen and to everyone of you who by the grace of God is still standing…I hope we do you proud." We'll find out how the show will address the coronavirus (COVID-19) pandemic on September 17th.
Original post, July 21st, 2020: It looks like Dr. Meredith Grey and the rest of the Grey's Anatomy characters will face their toughest battle to date in Season 17: the global coronavirus (COVID-19) pandemic. Showrunner Krista Vernoff confirmed that writers have met with real-life doctors who have shared their stories about dealing with a "war that they were not trained for."
"We're going to address this pandemic for sure. There's no way to be a long-running medical show and not do the medical story of our lifetimes," Vernoff said in a recent Television Academy panel, according to Entertainment Weekly.
Over the years, Grey's has become known for tackling timely subjects and social issues, and it has previously aired episodes centered around topics including immigration, same-sex marriage, and mass shootings in the U.S. (Also, who can forget that powerful and emotional hallway scene in the episode about sexual assault?)
Now, a global pandemic will be added to this list. In fact, Vernoff said that she feels Grey's has "an opportunity and a responsibility to tell some of those stories" and that speaking with healthcare workers who have been on the front lines of the outbreak has been "really painful."
"The doctors come in and we're the first people they're talking to about these types of experiences they're having," she explained.
"They are literally shaking and trying not to cry, they're pale, and they're talking about it as war—a war that they were not trained for."
Vernoff also revealed the show will most likely have Dr. Owen Hunt (played by Kevin McKidd) take the lead in the coronavirus-centered episode or episodes.
"And that's been one of our big conversations about Owen, is that he's actually trained for this in a way that most of the other doctors aren't," she said.
As information about the coronavirus pandemic rapidly changes, HelloGiggles is committed to providing accurate and helpful coverage to our readers. As such, some of the information in this story may have changed after publication. For the latest on COVID-19, we encourage you to use online resources from CDC, WHO, and local public health departments, and visit our coronavirus hub.