The first Grey's Anatomy Season 15 promo is here, and there's an unexpected romance afoot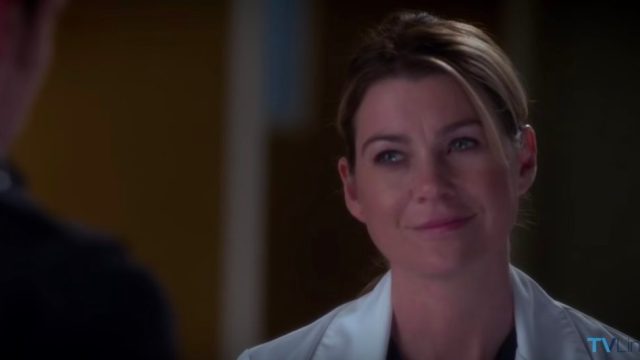 Grey's Anatomy just dropped a teaser for its two-hour season premiere, and it's every bit as drama-filled, tear-jerking, and delicious as expected. The trailer is only 30 seconds, but it manages to tease a fair number of plot twists for Season 15—and provoke major nostalgia for the early years.
"It's been 15 seasons," the narrator says as the opening notes of Snow Patrol's "Chasing Cars" begin to play, "of feels."
What follows is the kind of high-stakes drama only Grey's Anatomy can pull off. There's horrified shouting in the OR, unreasonably sexy doctors ("Did someone ask for an Ortho-god?"), a pregnancy, and, of course, plenty of romance—and it looks like much of that romance is between Meredith Grey and…Dr. Andrew DeLuca(!).
https://www.youtube.com/watch?v=Tu2pTawvkxU?start=27&feature=oembed
"During the first hour of the two-hour season premiere, the doctors at Grey Sloan Memorial vie for a new position," ABC revealed in a statement. "Meredith is seemingly distracted and struggles to stay focused, and Maggie finds herself the keeper of a big secret while Amelia and Owen try to figure out their relationship. Meanwhile, Jo and Alex's honeymoon doesn't go exactly as planned.
"In the second hour, new doctors continue to shake up the hospital in typical Grey Sloan manner. Meredith bonds with a patient while Jackson struggles with the meaning behind recent experiences; and after making a life-changing decision, Jo forms an unexpected alliance."
The premiere is called "With a Wonder and a Wild Desire"/"Broken Together." The new season will be missing a few familiar faces, namely Jessica Capshaw and Sarah Drew, who were written out at the end of Season 14.
The two-hour season premiere of Grey's Anatomy airs September 27th at 8 p.m. ET on ABC. The show means so much to so many fans, and we're definitely among them.