"Grey's Anatomy" promises that Season 14 won't be dark and depressing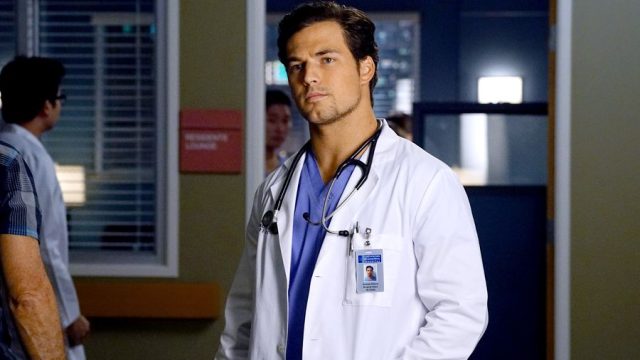 We can probably collectively agree that 2017 has been a pretty rough year, and we could all use a good laugh and perhaps a large hug. Thankfully, it sounds like Shonda Rhimes is about to deliver us a lighthearted, fun-loving season of Grey's Anatomy.
In an interview with TVLine, Grey's star Giacomo Gianniotti promised audiences that they won't need to bury their head in their pillow every five seconds during the upcoming season.
"It's funnier, it's sexier, it's lighter, he said. "We're going to have fun this season.
Okay, we can DEFINITELY get behind that.
Gianniotti also added that fans have been put through the ringer enough — and it's high time that the doctors at Grey Sloan Memorial let loose.
"There's just been a lot of separation and loss, so we want to show the characters having some fun," he explained. "Also, a lot of the men are single now, so we're going to explore what that dynamic is like.
We don't know a ton about what the doctors are going to get up to in Season 14, but we do know a few important gems — like the fact that Stefania Spampinato is coming on board to play Andrew DeLuca's (Gianniotti) sister AND Kim Raver is returning as Dr. Teddy Altman for a guest arc.
Just look at the crew back together again:
For those of you who dug all of the drama and heartbreak that Grey's brought to primetime — never fear. There will still be plenty of that to go around.
"You're still going to need the tissue box every Thursday because our guest stars are going to be coming in with new [medical] problems and crazy hospital scenarios,Gianniotti reassured.
We cannot WAIT to see how this all plays out when Grey's Anatomy returns to ABC on September 28th.