"Grey's Anatomy," "Scandal," and "How to Get Away With Murder" have been delayed, and here's why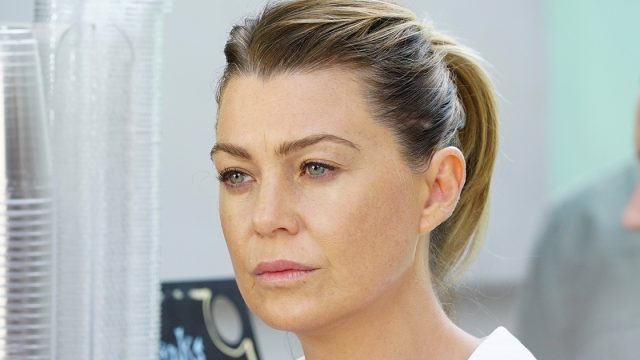 The upcoming winter premieres of Grey's Anatomy, Scandal, andHow to Get Away With Murder have been delayed.
We've been desperately ready for the return of T.G.I.T. now that Scandal is coming back for its sixth season. What's more, given that season 13 of Grey's Anatomy has been been SO brutal and emotional, and following *THAT* cliffhanger at the mid-season finale of How to Get Away With Murder where we finally learned who was #UnderTheSheet, it's safe to say that we've been craving the return of all of the Shondaland shows.
However, it seems that we're going to have to wait a bit longer for T.G.I.T. to return than initially expected.
While all three shows were slated to return on January 19th (next week!), ABC has announced that the premiere dates for Grey's, Scandal, and How to Get Away With Murder  have been pushed back a week to January 26th.
The reason behind this excruciating wait? Well, it appears that the alphabet network have decided that, in light of the upcoming presidential inauguration on January 20th, they will air a special episode of 20/20, titled America's First Family: The Trumps Go to Washington. 
According to Entertainment Weekly, ABC have said that the decision to push all the shows back one week was because they wanted the impact of three new episodes of the Shondaland shows to air on the same date. Therefore, on January 19th, we'll be treated to repeats of Grey's Anatomy and Scandal at 8 p.m. ET and 9 p.m. ET, respectively, before the special episode of 20/20.
Given how much ABC have been teasing the return of T.G.I.T., we're sure that they wouldn't have made any decision to push back the shows without seriously thinking about it. However, we can't help but feel a little disappointed, mainly because we're just ITCHING to find out what happens next. As they said in the trailer for the line up, they really have left us hanging!
https://www.youtube.com/watch?v=qVhX9R6rLKk?feature=oembed
Luckily, it's only one extra week until our favorite Shondaland shows are back in our lives. Grey's Anatomy, Scandal, and How to Get Away With Murder return Thursday January 26th on ABC.