OMG! This "Grey's Anatomy" character is coming back, but what does it mean!?
Grey's Anatomy isn't necessarily known for bring it's former characters back. Usually this has something to do with the fact that they died a horrific and tragic death. However, on rare occasions cast members to return. Remember when Dr Burke came back for a hot minute? Or what about when Izzie couldn't make her mind up if she was coming or going?
While there are obviously some characters that we'd probably donate our lives to science to see return (*ahem* Dr Christina Yang and Dr Addison Montgomery *ahem*), it's always nice to see a friendly face come back to Grey Sloan Memorial Hospital.
That's why we're SO excited to learn that this character is making a comeback!
As Entertainment Weekly reported, ABC have announced that Tessa Ferrer is returning to Grey's Anatomy to reprise the role of Dr Leah Murphy.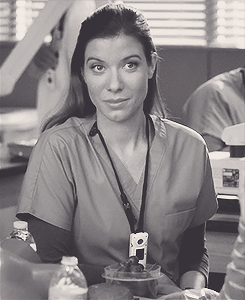 Now, you might remember that Leah got given the boot by Richard Webber at the tail end of season 1o. Not only that, but she was embroiled in the sad split between Arizona and Callie.
You might also remember that Leah and Arizona had an actual full blown relationship, while she also had a fling with Alex Karev, too, who is currently exiled to the free clinic after his despicable behavior at the tail end of season 12.
Anywho, we know that Callie and Arizona are officially split up following Callie's relocation to New York to be with her Penny. In fact, after a difficult custody battle (gosh that was all so stressful, wasn't it?) Arizona decided that their daughter, Sofia, should go to New York, too.
What that means, however, is that Arizona is now all alone in the big bad city of Seattle.
Before season 13 started, Grey's' matriarch and show runner Shonda Rhimes said that she wanted to finally give Arizona and actress Jessica Capshaw the love interest she deserves.
"I'm very excited to introduce a love interest for her," Shonda told Entertainment Weekly, "and to get to tell a story with her that lets her be who she is, and to see who she is post the relationships that she's had."
Wait, so could that mean that Leah is returning as Arizona's love interest!?
Well, ABC have been particularly cagey and closed off when it comes to confirming just how many episodes Tessa Ferrer is returning for.
However, in an interview with Variety, Jessica Capshaw did tease that Arizona would have a new love interest before season 13's halfway point.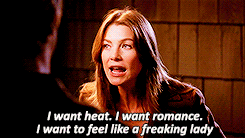 "Last year was about her being intimidated and dealing with what one deals with after they get divorced," Jessica explained. "Now, I think she's probably easing back in and figuring out if she wants to be with someone."
When quizzed about whether this potential love interest was someone we'd already met, Jessica kept pretty tight lipped.
"I don't know. I'm not sure. It's always really exciting when someone new comes on. I came on as a guest star for three episodes, and look at me now. And who knows — there might be more than one! I have no idea," she told Variety.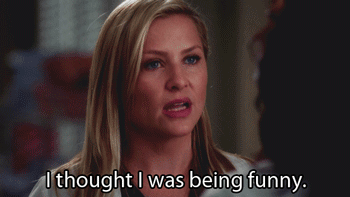 Currently, no details AT ALL are known about Dr Leah Murphy's return to Grey's Anatomy. We don't even know when she's returning. Fingers crossed, however, that we may see a little bit of a spark between her and Arizona.
Grey's Anatomy continues on Thursdays on ABC at 8/7c.