Gretchen Weiners (aka Lacey Chabert) just shared an Instagram of her newborn daughter!
When we found out Lacy Chabert, aka Gretchen Weiners from Mean Girls, was pregnant,  we were immediately excited for the next generation of super fetch Mean Girls fans to enter the world. She even announced it with just about the cutest announcement ever. (Spoilers: There's a PUP involved.)
And now, approximately nine months later, we have the best follow-up news!
Chabert just shared the MOST ADORABLE Instagram of her newborn baby girl with the SWEETEST caption that you have ever seen in your entire life. No hyperbole. Just TRUTH.
Along with the IG, Chabert wrote, "#TBT to the best day of my life. One week ago I became a mom to this precious angel. Julia Mimi Bella. Julia, you are my heart's deepest dream come true. I love you more than I could ever say. Welcome to this big beautiful world sweet girl!"
Best of all, she's wearing PINK, because on Wednesdays Thursdays we wear pink! And her name? Julia  Mimi Bella. SO. CUTE.
We're so excited for Lacy Chabert and husband David Nehdar for their new bundle of adorableness, and can't wait for more precious Instagrams from this new mom.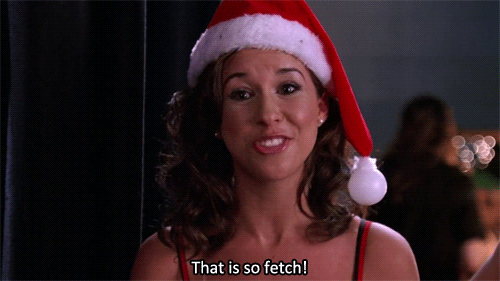 We'd like to bestow upon little Julia Mimi Bella Weiners the blessing of our people: May your hair be big and full of secrets, your friends made of anything but plastic, and may you never feel like "you don't even go here."