Gretchen Weiners now has an IRL daughter whose name is *so fetch*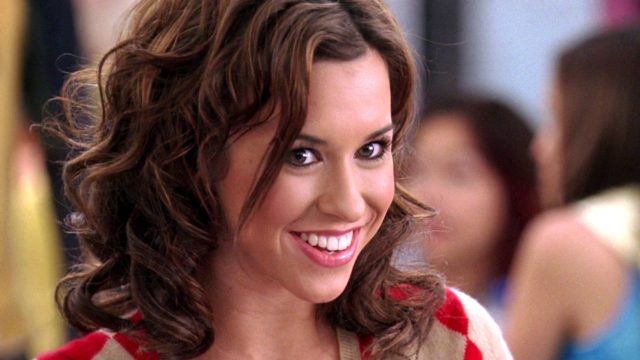 We have some news that's as big as Gretchen Weiners' hair: Lacey Chabert (the actress behind Gretchen) recently gave birth! One week ago, Lacey gave birth to a bundle of joy and officially welcomed the heir to the Toaster Strudel fortune into the world.
To commemorate such a fetch announcement, the new mom posted an Instagram photo that's way better than a pair of really expensive white gold hoops:
"'And then my soul saw you and it kind of went, 'Oh, there you are. I've been looking for you,''" wrote Lacey, making us want to sob in the middle of a speech about Julius Caesar. "#TBT to the best day of my life." As for the best part? It's, of course, the little girl's name. "One week ago I became a mom to this precious angel" Lacey continued, revealing her girl's name…
"Julia Mimi Bella." (So. Fetch.)
"Julia, you are my heart's deepest dream come true. I love you more than I could ever say," continued the Mean Girls actress. "Welcome to this big beautiful world sweet girl!"
Okay, we're officially jealous of Lacey. Not just because she's popular, but because she now has an adorable little girl in her life AND she knows how to pick a baby name that certainly wouldn't end up anywhere near a Burn Book.