Greta Gerwig regrets working with Woody Allen: "I increased another woman's pain"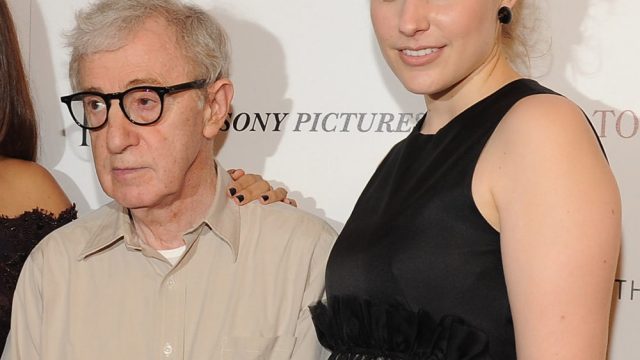 Since winning a Golden Globe for her film Ladybird, Greta Gerwig has been pressed to speak publicly about her previous involvement with Woody Allen. Gerwig acted in Allen's 2012 film To Rome With Love and has opened up in a new interview with the New York Times that she regrets appearing in his film and laments "increasing another woman's pain."
"I would like to speak specifically to the Woody Allen question, which I have been asked about a couple of times recently, as I worked for him on a film that came out in 2012. It is something that I take very seriously and have been thinking deeply about, and it has taken me time to gather my thoughts and say what I mean to say. I can only speak for myself and what I've come to is this: If I had known then what I know now, I would not have acted in the film. I have not worked for him again, and I will not work for him again," Gerwig revealed to the New York Times. "Dylan Farrow's two different pieces made me realize that I increased another woman's pain, and I was heartbroken by that realization. I grew up on his movies, and they have informed me as an artist, and I cannot change that fact now, but I can make different decisions moving forward."
Gerwig is referring to the two articles Farrow penned (for the New York Times in 2014 and the Los Angeles Times in December 2017) about being molested by her adoptive father. Farrow had been publicly imploring actresses who have worked or work with her Allen to denounce the director, and so far only Gerwig, Ellen Page, and actors Griffin Newman and David Krumholtz have apologized for appearing in his films. Farrow has since thanked Gerwig for her candor.
Initially when Gerwig was asked about Allen backstage at the Golden Globes, her response left much to be desired. "I haven't had an opportunity to have an in-depth discussion where I come down on one side or the other, but I definitely take it to my heart," she said at the time.
We're glad she decided to speak out.