Greta Gerwig's Oscars dress reminds us of a slice of American cheese — in the best way
We all know the old adage "you look good enough to eat," because truly, one of the best compliments we can receive is that we're looking like a delicious snack. So it's with all due respect that we say Greta Gerwig's Oscars dress reminds us of sliced American cheese. The nominee for Best Director AND Best Screenplay for Lady Bird is not only a hard worker who is incredibly good at what she does, but she's also a bona fide killer on the red carpet. And that, my friends, is a feat not many can claim.
The actress and director made her way onto the Oscars red carpet with a bold raspberry lip, a glittering statement necklace, and a jewel-emblazoned, full-length yellow dress that screams glam while also making us crave a deli sandwich. Honestly, the ability to rock Hollywood glam while also inspiring nostalgic hunger for a well-packed school lunch is precisely the type of charm that has propelled Gerwig into the hearts of America.
Overall, her look effectively balances between simple and bold. Her bright dress, in a shade of yellow few can pull off, is perfectly complemented by her wavy, side-swept hair.
What we're saying here is that the charming, approachable style of Gerwig's red carpet outfit perfectly mirrors her je ne sais quoi.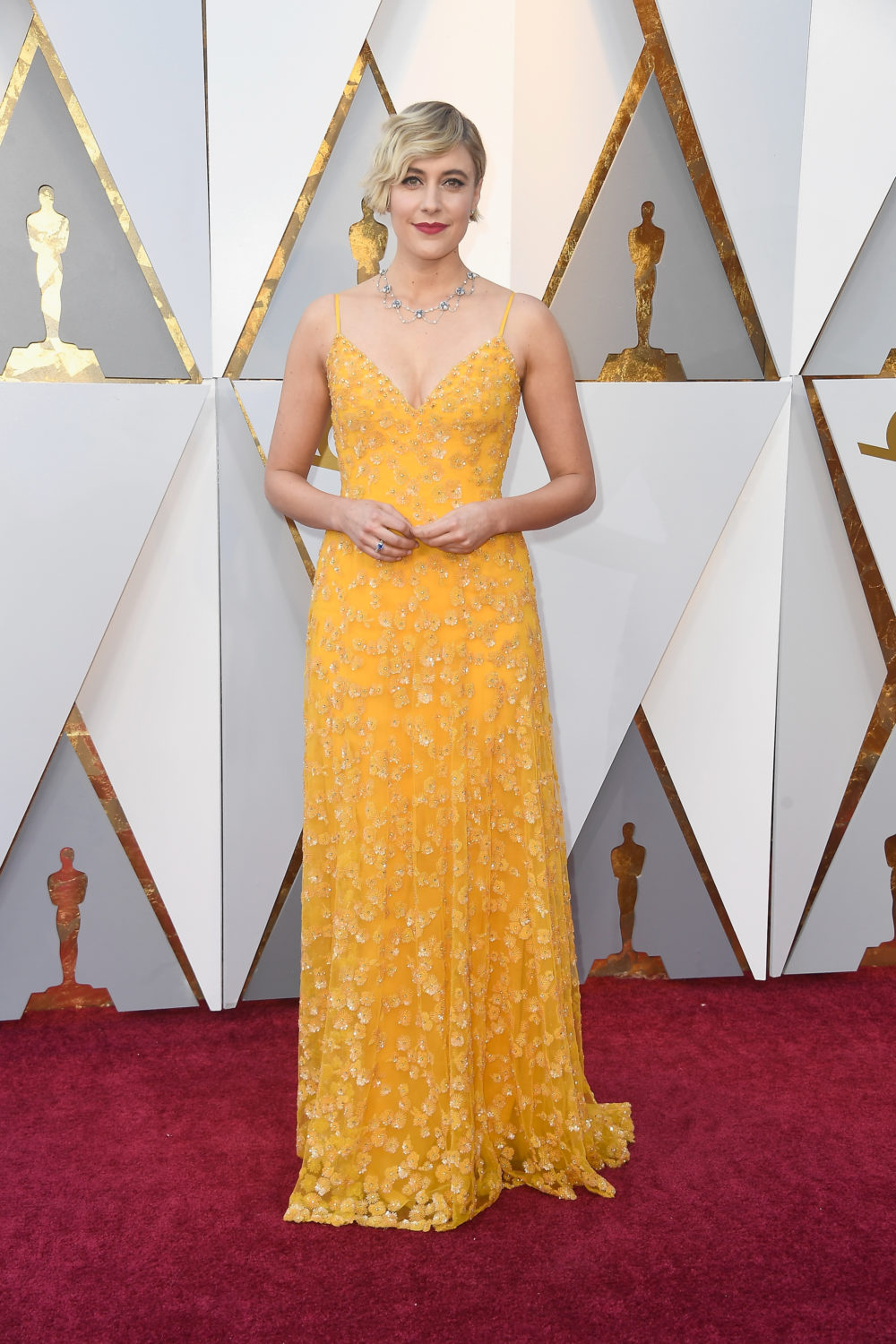 Everything from the detail on the dress to the sparkling subtleties of her necklace get a "yes, please" from us.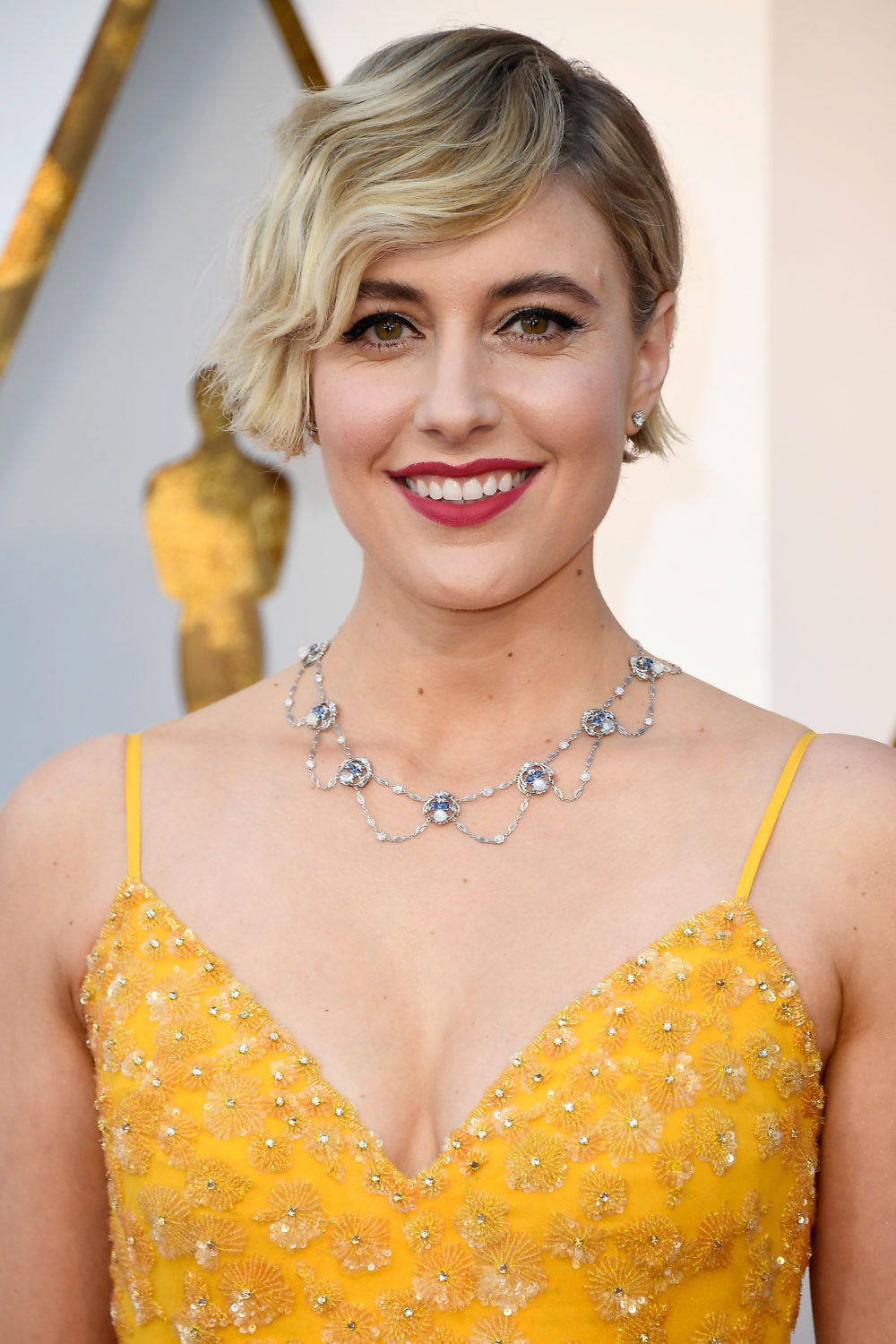 Whatever the outcomes of the awards show, Greta's look already makes her a winner in our eyes.